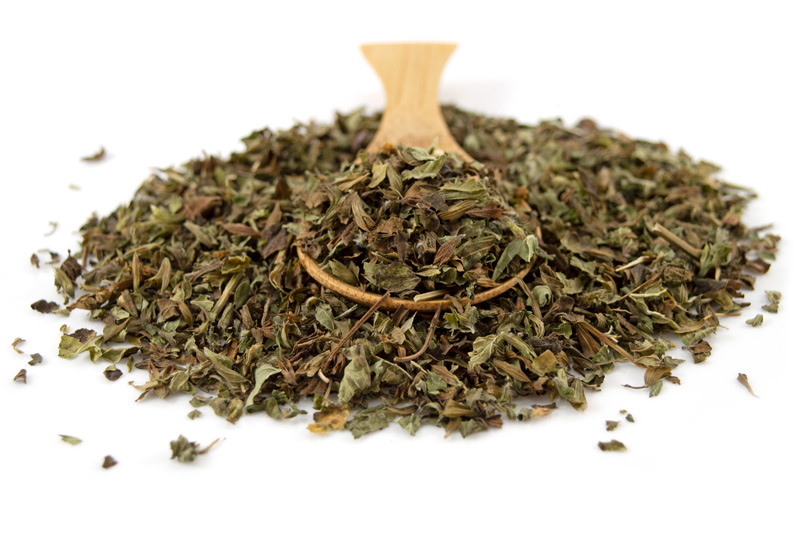 This product now comes in
100% recyclable packaging.
Lemon Balm 250g (Sussex Wholefoods)
Dried Lemon Balm Leaves
Dried lemon balm leaves.
Add to hot water to make a fragrant infusion.
Add to vinaigrette dressings.
Use in salads, with steamed fish and poultry.
Sits well with pickled foods such as herring and sauerkraut.
Packed in Sussex.
250g pack.
The Lemon Balm plant [Melissa officinalis] produces highly aromatic leaves that can be added to a variety of dishes as well as brewed into a herbal tea.
A herbal infusion of Lemon Balm leaves is said to help relieve the symptoms of catarrh, colds and headaches. At the very least the scent and taste of Lemon Balm tea provides a soothing yet refreshing drink.
For a less full-on lemony infusion,why not try blending a little Lemon Balm with other herbs such as Peppermint, Nettle or Raspberry Leaf to soften the overall flavour. To add a natural sweetness to an infusion, shred a few pieces of Liquorice Root into the pot when brewing.
Dried, chopped leaves of Melissa officinalis.
The last batch packed at our facility in Sussex, UK has the following specifications:
| | |
| --- | --- |
| Date produced | Tue 24 Oct 2023 10:30 |
| Batch no. | 115294 |
| Best before | End Aug 2025 |
| Country of origin | Hungary |
Guaranteed gluten-free • Vegetarian, Vegan.
Packed in a factory that also handles nuts, soya, sesame, eggs, milk, mustard, celery, wheat and gluten.
Customer Reviews on Trustpilot