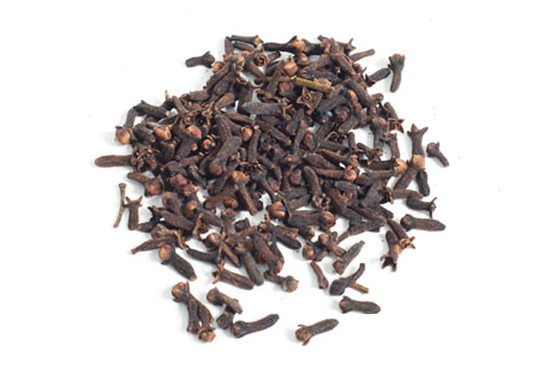 Whole cloves.
Cloves 400g (Hampshire Foods)
High Quality Whole Cloves
Sweet and peppery.
Flavours rice, curries, desserts, hot drinks and pickles.
Harvested in the Comoros Islands.
Cloves are dried flower buds with a distinct sweet, peppery aroma. They are quite pungent and are commonly put together with cinnamon and nutmeg. Whole cloves can be ground down or used in whole form, to flavour rice, curries, desserts, drinks and pickles. Cloves are also believed to be a beneficial natural remedy for stomach complaints.
These cloves have been harvested from the Comoros Islands which are a volcanic chain of islands near the South-East Coast of Africa.
Ingredients
Whole Cloves.
Vegetarian, Vegan.
---
Customer Reviews on Trustpilot