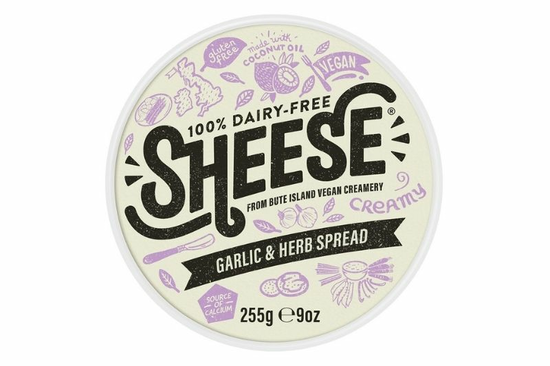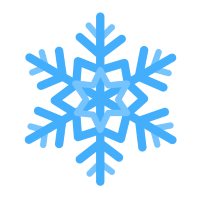 This is a chilled product which is subject to special
terms and conditions
.
Garlic & Herb Creamy Cheese 255g (Bute Island Food Sheese)
Dairy-Free Creamy Cheese with Garlic & Herb Spread
Our award-winning Garlic & Herb Creamy Cheese is a joyous combination of garlic and herbs - a dairy-free alternative to cream cheese that brings to mind some well-known spreadable French cheeses.
Like our other cheeses, itís made with coconut oil, and has established itself as a firm favourite in our large catalogue of vegan cheeses.
Garlic & Herb Creamy Cheese is so versatile: it tastes great on toasted bagels & muffins, or spread thickly on toasted crumpets. Stirred into your favourite sauces or soups, it will make them creamier and thicker. Garlic & Herb is also ideal in mashed potato or melted on fresh new potatoes, asparagus or peas (and hereís a thought Ė why not try using it on its own instead of margarine?). It gives your pasta recipes a new lease of life and transforms your vegetable pies too. So what more could you ask for? Except maybe another tub of Garlic & Herb Creamy Cheese!
You might also like to try...
Ingredients:
Water, Coconut Oil (27%), Soya Protein Concentrate (4%), Tapioca Starch, Modified Potato Starch, Sugar, Salt, Tricalcium Citrate, Thickeners (Carrageenan, Guar Gum), Maize Starch, Acidity Regulators (Citric Acid, Lactic Acid (Dairy-Free), Sodium Lactate), Garlic Granules, Natural Flavourings, Modified Maize Starch, Parsley (0.1%), Garlic Powder (0.1%), Spirit Vinegar, Basil Leaves (0.05%).
For more information on our ingredients policy please see here
Nutritional Information
| Typical Values | Per 100g |
| --- | --- |
| Energy | 283kcal |
| Protein | 2.5g |
| Carbohydrates | 5.2g |
| _of which sugars | 1.0g |
| Fat | 27.6g |
| _of which saturates | 23.4g |
| Salt | 0.97g |
| Fibre | 1.8g |
Guaranteed gluten-free • Vegetarian, Vegan.
Customer Reviews on Trustpilot