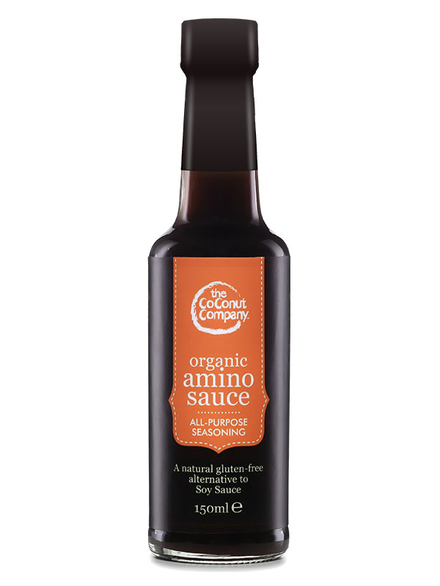 Special Offer: Was: £4.99
Coconut Amino Sauce, Organic 150ml (The Coconut Company)
Special Offer: Was: £4.99
100% Natural Alternative to Soy Sauce
Rich and salty sauce with a slightly sweet flavour.
Derived from the raw sap of the coconut blossom.
Naturally fermented for a minimum of 10 months.
100% natural, no preservatives or artificial additives.
With an abundance of minerals and amino acids.
Sourced ethically, farmed organically.
Soy-free.
Gluten-free.
Dairy-free.
You might also like to try...
Directions
Simply use it instead of soy sauce in stir-frys, salad dressing or marinade. It tastes great sprinkled on soups, vegetables, meats and fish! It can also be used to season sauces and gravy!
Ingredients:
Organic coconut sap, garlic, coconut sugar, coconut nectar.
Organic • Guaranteed gluten-free • Wheat-free • Vegetarian, Vegan.
Special Offer: Was: £4.99
Related Categories

---

Buy Coconut Vinegar Online | Healthy Supplies
Aminos
The Coconut Company
Fermented Food and Drink
Customer Reviews on Trustpilot
Product Recommendations
---