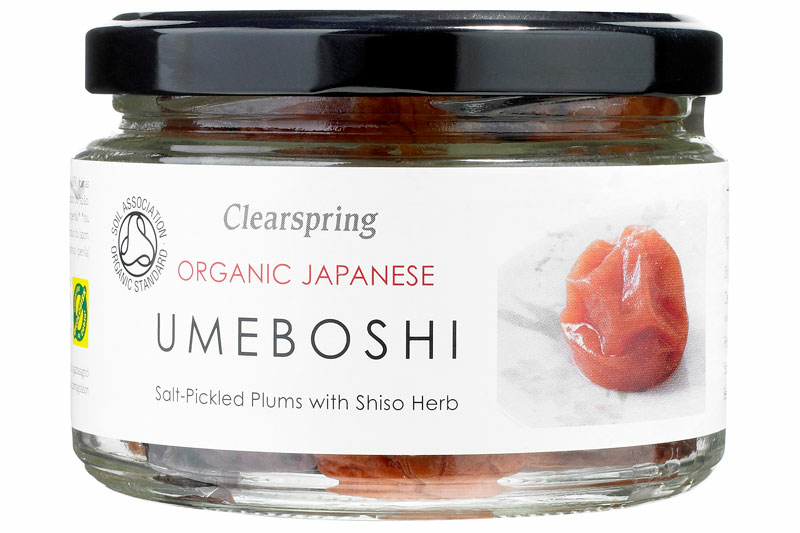 Umeboshi Pickled Plums, Organic 200g (Clearspring)
Preserved Umeboshi Plums
Japanese plums, preserved in Shiso and salt.
Tart and tangy in flavour.
Pink in colour.
Use to season rice, vegetables and dressings.
Umeboshi pickled plums are a traditional Japeaese condiment. They are made by slowly salt-pickling ume plums and using the red shiso herb (perilla) to give their vibrant pink colour.
Uses
Umeboshi plums are ready to use from the jar. They should be used as a seasoning, so finely chop as much as you require and add to your dish. If you are using umeboshi plums, you will not need to use any further salt in your meal.
Umeboshi plums are traditionally used to season plain rice, however they are also suitable for seasoning cooked vegetable dishes, salad dressings, dips, spreads, sauces and sushi.
Japanese ume plums (86%), sea salt, shiso (perilla) leaves (1%).
These plums contain stones.
Organic • Vegetarian, Vegan.
Customer Reviews on Trustpilot