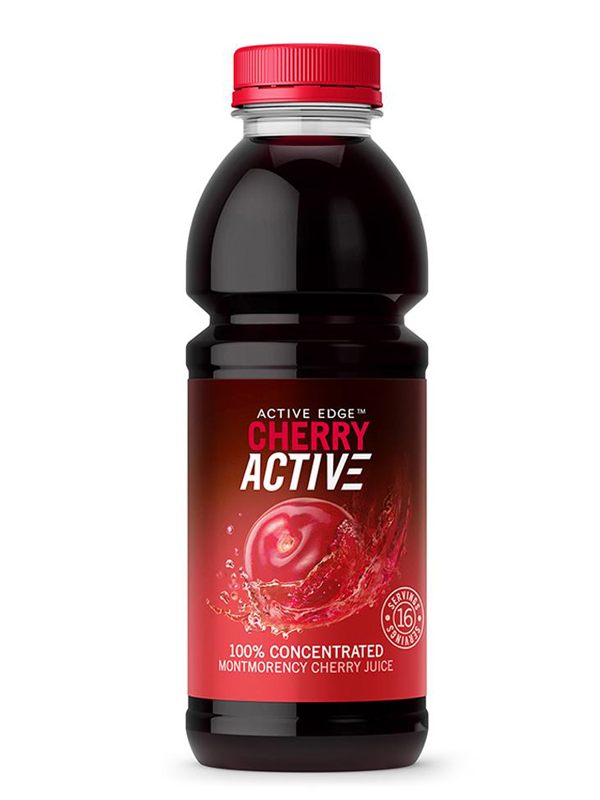 Cherry Active Concentrate Montmorency Cherry Juice 473ml
This naturally sweet, concentrated juice contains 100% Montmorency Cherry Juice. The cherries offer high levels of antioxidants making this a useful everyday supplement to support the diet. Indeed 30ml of this fruit concentrate can be counted towards one of your 5-a-day portions. You may want to take a high level antioxidant such as this alongside a Fish Oil or other Omega 3 supplement to aid their proper absorption.
This superfruit juice can be drunk both diluted and undiluted, as well as poured over yoghurt or desserts. The juice from Montmorency Cherries contain a good level of natural sugars giving the juice enough sweetness to drink on its own, although for some it may be a little tart. Nevertheless, the full-bodied cherry flavour makes it a very palatable drink! Suitable for children and adults. This 473ml sized bottle provides enough for 15 servings.
Directions for use:
Diluted: 1 part Cherry Active to 8 parts water. Typical mixture for adults: 30ml (2 tablespoons) of Cherry Active Concentrate to 240ml water. For children half this dose.
Undiluted: 30ml (2 tablespoons) for adults; 15ml (1 tablespoon) for children.
Store in a refridgerator once opened and consume within 3 months.
Cherry Active can also be added to smoothies and milkshakes.
100% pure concentrated montmorency cherry juice. No added sugar or any other ingredient.
Each 30ml serving contains the concentrate of 90 montmorency cherries. Each 30ml serving has an ORAC rating of 8260.
| Values | per 30ml serving |
| --- | --- |
| Energy | 102 calories |
| Protein | 1.1g |
| Carbohydrate | 24.5g |
| of which sugars | 17.9g |
| and starch | 4.0g |
| Fat | trace |
| Fibre | 2.6g |
| Sodium | 21mg |
| Vitamin A | 184 mcg (23% RDA) |
| Vitamin C | 9mg (15% RDA) |
| Iron | 1mg (7% RDA) |
Customer Reviews on Trustpilot