Rich & woody flavour with medium heat.(depicts 50g bag)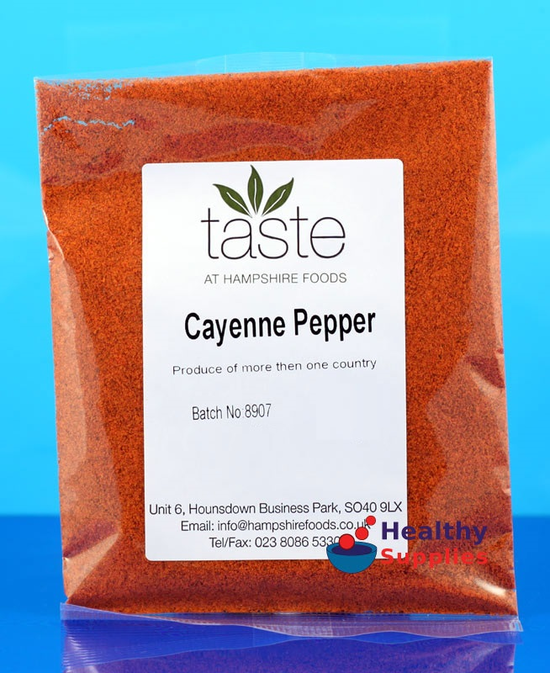 Cayenne Pepper 100g (Hampshire Foods)
Cayenne Pepper (or ground cayenne) by Hampshire Foods
Warm, rich cayenne pepper.
Medium hot in spiciness.
Add to sauces, fry into pastes or sprinkle on to hot food.
Cayenne pepper is a very versatile ingredient. It has an earthy, warm flavour which enhances any dish. The greater the amount used, the greater the heat of the dish. Try it out in
curries, chilli con carne, paella, ratatouille, stir fries
or sprinkled onto
fish/shell fish, fondue or grilled vegetables
.
Directions
Cayenne pepper adds flavour as well as heat. Add 1-2 teaspoons around halfway though cooking meats, curries, Mexican food or other meals where you would like a spicy "kick".
Ingredients:
Cayenne pepper. Produce of India. Ground in the UK.
For more information on our ingredients policy please see here
Vegetarian, Vegan.
Customer Reviews on Trustpilot
Product Recommendations