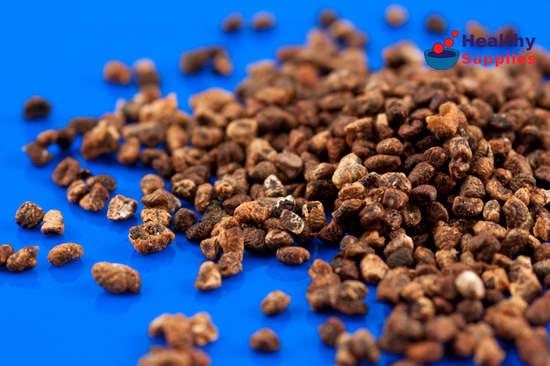 Fragrant green cardamom seeds:
Easier to use than whole green cardamom.
Cardamom Seeds 35g (Niharti)
Green Cardamom Seeds
Seeds of the green cardamom.
Easier to use than whole green cardamom.
Fragrant, refreshing, sweet flavour.
Typically used in desserts and sweet drinks.
Also used in curries, rice dishes and in some alcoholic beverages.
Can also be chewed to freshen the breath.
These little cardamom seeds (seeds from the green cardamom) have a pungent perfume and unusual flavour. They seeds are, of course, the part of the cardamom that contains all of the flavour (the green surrounding part is simply the husk). Chewing them on their own releases their sweet and peppery flavour in the mouth, having a cooling, refreshing effect (almost like menthol). This is why they are commonly favoured as a breath freshener in indian cuisine.
Directions
Cardamom seeds are often used to flavour curry dishes, meat seasoning, daals and rice dishes. They can also be used to make drinks and desserts. These cardamom seeds can save time compared to using whole green cardamom, as you don't have to crush the pods and pluck out the little seeds within.
This cardamom works very well in semolina pudding, and other sweet dishes such as kulfi and halva. It also works well added to herbal tea.
Ingredients:
Cardamom Seeds (from green cardamom).
For more information on our ingredients policy please see here
Vegetarian, Vegan.
Customer Reviews on Trustpilot
Product Recommendations