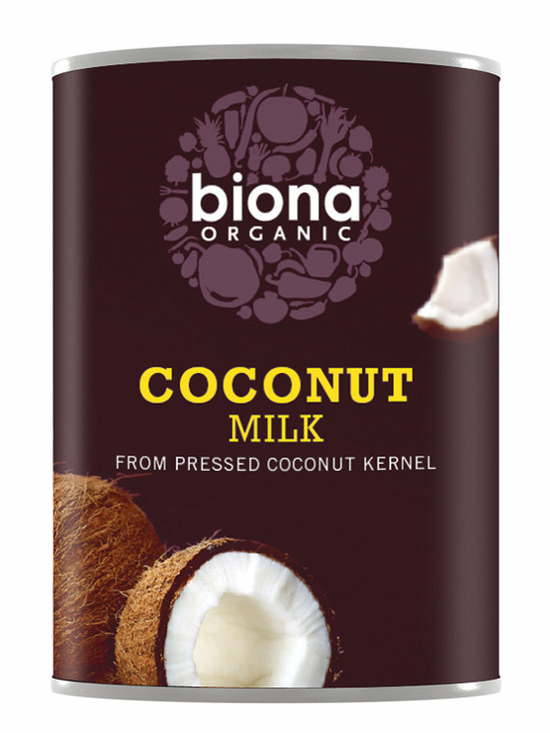 Coconut milk has a huge number of uses.
It can be used in curries,
or desserts such as the
ice cream
below: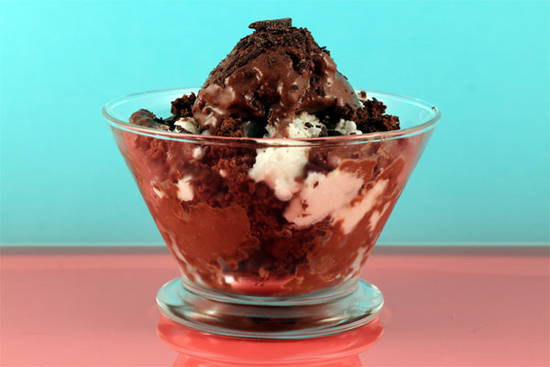 Organic Coconut Milk, Tinned 400ml (Biona)
Organic Pressed Coconut Kernel
Pure coconut milk.
Contains no added sugar or preservatives.
For use in cooking.
Originates from Sri Lanka.
Biona Coconut milk comes from pressing coconut kernels (white flesh) of organically grown coconuts and collecting the juice within. The juice is a milky white colour and distinctively sweet. This is not the same as the
coconut water
, the clear liquid found inside the coconut upon opening it. As this is a natural, organic product without any artificial stabilisers or additives the coconut fat and water content can separate. This has no effect on the final quality of the product - simply shake the can or blend the contents to recombine.
Coconut milk is commonly used in Thai and Indian cuisine as the sweet creamy flavour and consistency combine perfectly with so many Asian spices and herbs. It balances a cooling mellow flavour against hot, spicy ingredients.
Coconut milk can also be used to flavour rice, custards and creams, cakes and batters.
Directions
Coconut milk has a huge number of uses, being common in many cuisines worldwide. To use in curries, the coconut milk is usually added early on to allow thickening to occur and the volume to reduce. You can then mix with either
green curry paste
or
red curry paste
to make the basis of an authentic-tasting Thai curry. Coconut milk is used in many other curry recipes and savoury dishes.
Coconut milk can also be used in desserts... for example as an alternative to milk in rice pudding, or to make coconut ice cream. It's also used in many drinks: for example, you can mix coconut milk with pineapple juice and rum to make a pina colada, or simply drink coconut milk by itself, diluting and/or sweetening according to preference.
See our recipe for an excellent dairy-free coconut ice cream....
Ingredients:
Organic Coconut 50%, Water.
For more information on our ingredients policy please see here
Nutritional Information
| Typical Values | Per 100g |
| --- | --- |
| Energy | 171 calories |
| Protein | 1.8g |
| Carbohydrate | 2.6g |
| Fat | 17g |
Organic • Vegetarian, Vegan.
Customer Reviews on Trustpilot
Product Recommendations