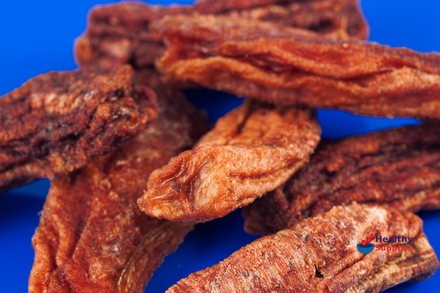 Naturally dried, unsweetened bananas.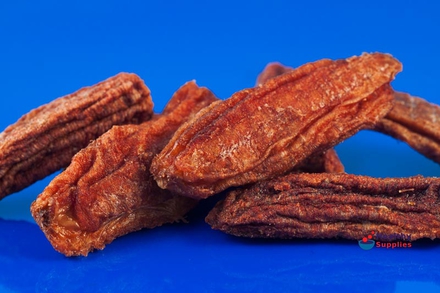 The whole bananas sliced.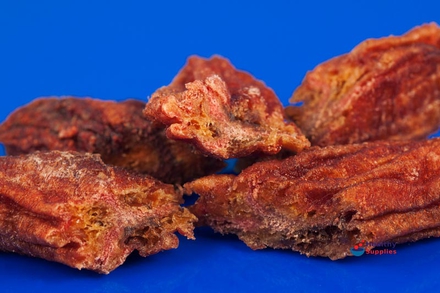 Pure Whole Dried Bananas 250g (Healthy Supplies)
100% Whole Dried Banana
Chewy whole bananas.
No added sugar, no preservatives.
Eat straight from the bag.
Sweet, banana aroma.
These whole bananas have nothing added to them whatsoever!
They are ready to eat as a sweet snack, but can equally be chopped and added to porridge.
The whole dried bananas can be soaked and/or gently simmered before blitzing into a sweet paste to add to sweetness and banana flavour to biscuits and bakes.
Ingredients
Dried Banana.
Produce of Sri Lanka
Wheat-free • Does not naturally contain gluten • Vegetarian, Vegan • Dairy-free.
Related Categories

---

Bananas
Healthy Supplies Fruit
Dried Fruit
Customer Reviews on Trustpilot
---