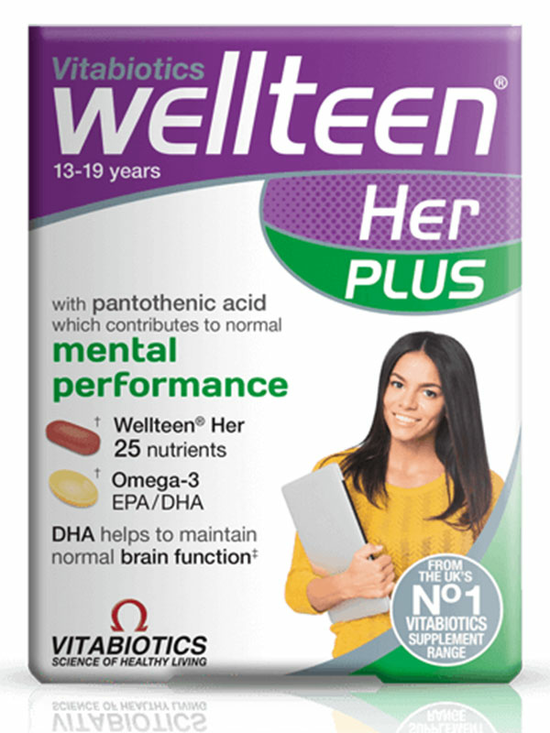 This product is temporarily out of stock.
WellTeen Her Plus, 28 Capsules + 28 Tablets (Vitabiotics)
This product is temporarily out of stock.
Advanced nutritional support for teenagers and young women.
Today's young adults have more to live up to than ever before, with busy social lives, late nights and early mornings, studying and sports to juggle. Ensuring a healthy, balanced diet is essential but it's not always a priority in a hectic teenage lifestyle. Wellteen Her Plus has been developed especially for teenagers and young women aged 13-19 years. It provides the original Wellteen Her comprehensive range of vitamins, minerals, Co-Q10, L-Carnitine, Grapeseed and Cranberry botanical extracts plus a high purity Omega-3 capsule. Omega 3 provides DHA which helps to maintain normal brain function.
The classic Wellteen formula plus an Omega-3 capsule.
Responsibly-sourced fish oil, certified by Friend of the Sea.
Includes DHA which helps maintain normal brain function and vision* – ideal for exams and revision.
From the UK's No.1 vitamin company.
You might also like to try...
Superfoods

Superfoods - a fantastic boost for a healthy diet!
For more information on our ingredients policy please see here
This product is temporarily out of stock.
Customer Reviews on Trustpilot