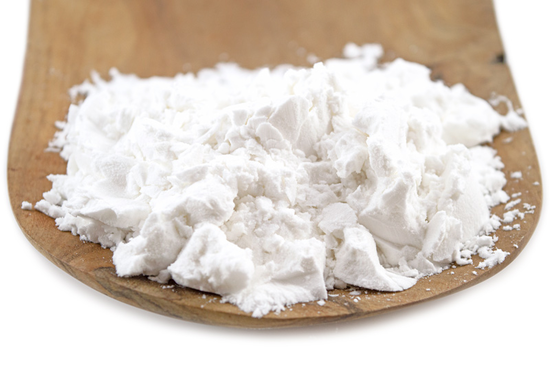 Best Before Date and Country of Origin available on request
Organic Potato Starch, Gluten-Free 25kg (Bulk)
Fine, White Organic Potato Starch Previously known as potato flour.

Guaranteed gluten-free.
A starchy flour.
Thickens soups and sauces.
Binds well with other flours in gluten-free baking recipes.
A large bulk bag.
Potato flour can be used to make breads, cakes and scones. It is a starchy flour and is used a lot in gluten free baking as it helps to bind together the gluten free flours. It is also used similarly to corn flour or tapioca in thickening soups, sauces and gravy.
Directions
To use as a thickener:
to thicken sauces, mix 2 tablespoons of potato flour with around a third of a cup of warm water in a cup, before adding to the saucepan.
To use as a binding flour: potato flour is used in many wheat-free bread recipes. For example, rice flour will not bind very well by itself, and requires a binding flour (such as potato flour) to assist in the binding process. Typical recipes use around one part of potato flour to two parts of rice flour.
Ingredients:
100% organic potato starch
Guaranteed gluten-free.
For more information on our ingredients policy please see here
Nutritional Information
| Typical Values | per 100g |
| --- | --- |
| Energy | 358 kcals |
| Protein | 0.5g |
| Carbohydrates | 80g |
| _of which sugars | trace |
| Fat | 0.05g |
| _of which saturates | 0g |
| Fibre | trace |
| Sodium | trace |
Organic.
Customer Reviews on Trustpilot