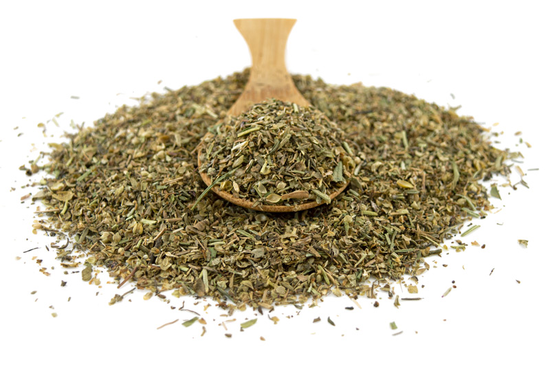 Best Before Date and Country of Origin available on request
Organic Herbes de Provence 1kg (Bulk)
Organic Herbes de Provence
Typically used in French cuisine.
A versatile mixed herb blend.
Organically grown.
Directions
Sprinkle over vegetables and meat prior to roasting. Rub between finger and thumb and add into a casserole or stock pot.
4 Ways To Use Herbes de Provence
Add a teaspoon into home made pasta dough for a flavoursome and pretty looking tagliatelle.
Stir a few teaspoons into passata for a French take on pasta sauce.
Sprinkle over cheese on toast with a few freshly sliced tomatoes.
Add a few teaspoons to breadcrumbs with some garlic paste and olive oil. Use this mixture to stuff mushrooms before grilling or use to make a stuffing for roast chicken.
Ingredients:
Thyme, Rosemary, Marjoram, Savoury, Oregano, Basil and Lavender. Organically grown. Produce of multiple countries.
For more information on our ingredients policy please see here
Organic.
Customer Reviews on Trustpilot