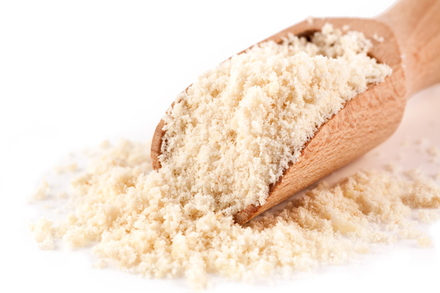 Special Offer: Was: £169.99
Last Batch 89423 Produced on Tue 6 Apr 2021 9:11. Best before End Nov 2021. Organic produce of Spain. Packed in the UK.
Organic Ground Almonds 10kg (Bulk)
Special Offer: Was: £169.99
Blanched Organic Almond Powder
Organic produce.
100% Pure Ground Almonds
Large bag for regular baking
Use in cakes, biscuits and desserts
Ideal for homemade marzipan
Packed in Sussex.
10kg bulk pack.
These organically-grown almonds are blanched (skins removed), and ground to a medium-to-fine almond flour. These ground almonds retain their natural oils, which makes the powder lightly moist and flavoursome.
Suitable for baking, including using in cake mix or biscuit recipes. You can use these ground almonds uncooked, for marzipan and other no-bake patisserie recipes. Add to wheat-free baking recipes for extra texture, protein and flavour.
Ingredients:
Organic Blanched Almonds. (Produce of Spain)
Once opened, store in an airtight container and keep in a cool, dark place. For more information on our ingredients policy please see here
Organic.
Special Offer: Was: £169.99
Customer Reviews on Trustpilot