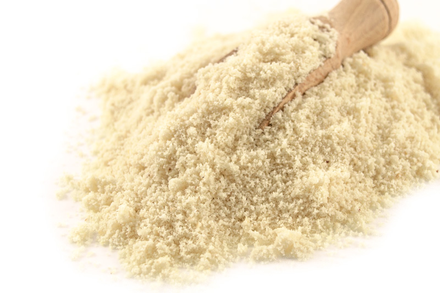 Last Batch 88078 Produced on Wed 3 Feb 2021 13:38. Best before End Nov 2021. Produce of Spain. Packed in the UK.
Ground Almonds 10kg (Bulk)
Ground almonds 1kg
Use in baking and desserts.
Sprinkle onto muesli or use to thicken milkshakes.
Use these ground almonds to make marzipan.
10kg bulk pack.
Ingredients:
Ground almonds (almond flour).
Please note, all Healthy Supplies products will soon become part of our Sussex Wholefoods range. There is a transition period when you might receive either Healthy Supplies or Sussex Wholefoods product. This is just the change of the label, ingredients remain unchanged.
For more information on our ingredients policy please see here
Customer Reviews on Trustpilot
Product Recommendations
---