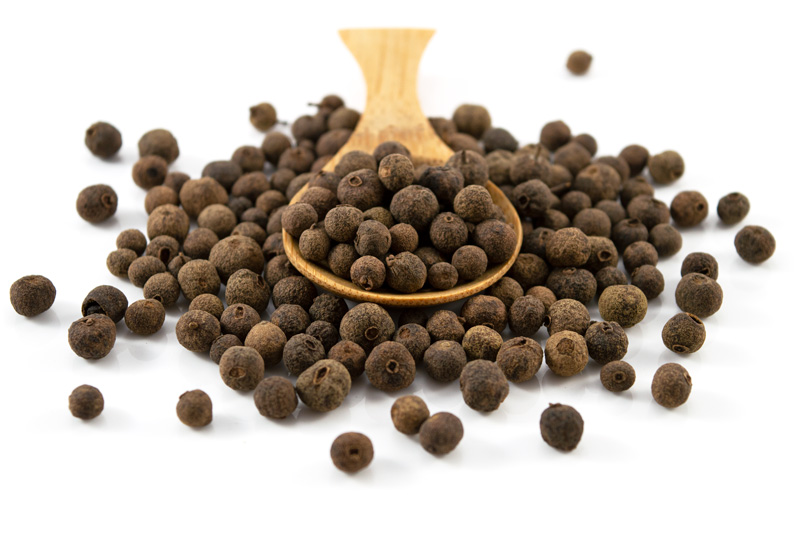 Organic Allspice Berries 1kg (Bulk)
Whole Allspice. Organically grown.
High-quality produce, organically grown.
Pepper-like flavour, like a cross between black pepper, nutmeg, cinnamon and clove.
Traditionally used in Caribbean cuisine.
Use in meat rubs and marinades.
Also use in pickling and drinks.
Allspice is the dried pimenta fruit.
This product may be sent to customers in the same form it arrives from our suppliers. If this is the case, it is not opened at our facility. Packaging methods and materials may vary - all food safety laws are strictly adhered to. Please contact us for more information.
Directions
Jamaican Jerk: Allspice is one of the defining flavour of Jamaican Jerk seasoning. Crush the allspice and mix with chilli, garlic, onions, coriander, vinegar and citrus juices. Rub into meats before frying or oven-cooking.
In meat marinades: Crush before use and mix with other spices such as chilli, coriander and cassia. Add garlic and vinegar and leave the meat to stand in the mix for as long as possible.
Mulled Wine: Allspice can be used in mulled wine along with cinnamon, star anise, cloves and nutmeg.
Pickling: Combine whole allspice with mustard seeds, vinegar and other seasonings to pickle vegetables.
"Cracked Jamaican Pepper": Allspice is sometimes referred to as Jamaican pepper. The dried fruits are hard and look like large pepper corns. If you have a large pepper mill, you can add some whole allspice to your regular peppercorns, for a more spicy flavour.
Allspice (dried pimenta).
Best Before Date and Country of Origin available on request.
Organic • Vegetarian, Vegan.
Customer Reviews on Trustpilot