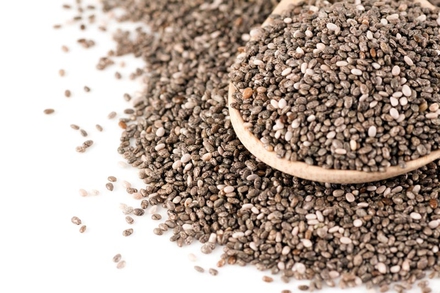 Last Batch 80726 Produced on Mon 11 Nov 2019 13:49. Best before End Feb 2021. Produce of Mexico. Packed in the UK.
Chia Seeds 25kg (Bulk)
Chia Seeds.
High in omega 3 fatty acids.
Great source of fibre.
Fantastic bulking agent - keeps you fuller for longer!
Neutral flavour - does not affect the taste of foods it's mixed into.
Packed in the UK.
Related Categories

---

Chia Seeds | Healthy Supplies
Seeds in Bulk Quantities
Edible Seeds | Healthy Supplies
Customer Reviews on Trustpilot
---