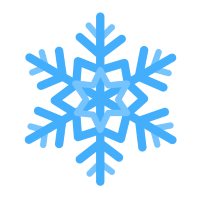 This is a chilled product which is subject to special
terms and conditions
.
The Melty One 200g (PUREZZA)
The Melty One (Mozzarella Alternative)
It's finally here. The Melty One isn't just a mozzarella replacement – it's a revolution.
As delicious and versatile as mozzarella di bufala, but made with organic rice milk. It can be used in all the same ways that you'd use traditional mozzarella and is designed specifically for melting. Perfect on pizzas, lasagnes, paninis, mac and cheese and much more.
Yet it's half the fat, and infinitely more sustainable. Don't worry dairy, we'll take things from here.
Allergy Info:
Dairy free, lactose free, soya free, gluten free, nut free.
You might also like to browse...
Ingredients:
Organic rice milk (40%), starch, coconut oil, nutritional yeast, water, locust bean, agar agar, salt, sodium citrate, dextrose, olive oil extract, natural flavours, lactic acid (plant-based), aquafaba, vitamin B12.
For more information on our ingredients policy please see here
Nutritional Information
| Typical Values | Per 100g |
| --- | --- |
| Energy | 319Kcal |
| Fat | 30g |
| _of which saturates | 25g |
| Carbohydrate | 10g |
| _of which sugars | 3g |
| Fibre | 2g |
| Protein | 1g |
| Salt | 2g |
Guaranteed gluten-free • Vegetarian, Vegan.
Customer Reviews on Trustpilot