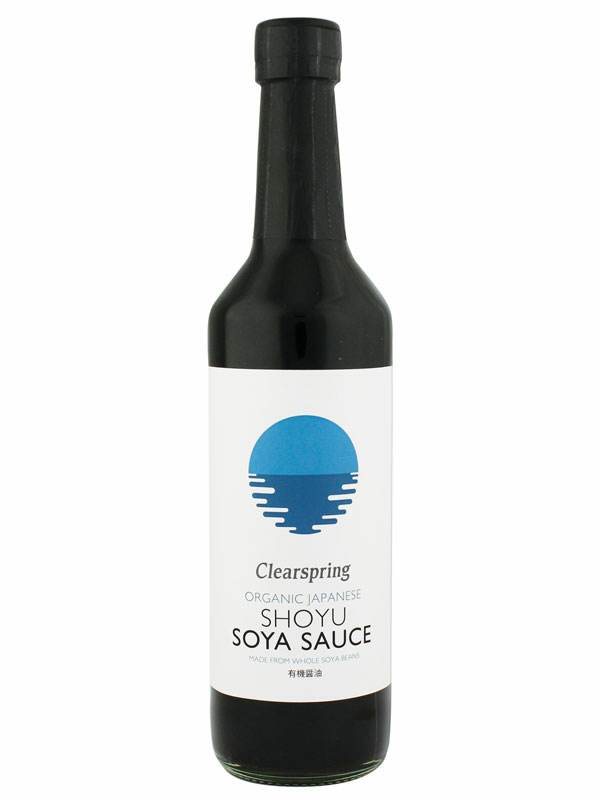 Clearspring Organic Shoyu Soy Sauce 500ml
Organic Shoyu Soya Sauce
Aged slowly in Cedarwood kegs.
Produced by the award-winning Japanese Sendai brewery.
Traditional recipe.
Contains whole fermented soya beans, roasted wheat.
500ml bottle (large bottle - ideal for catering).
Tradition
Clearspring Shoyu Soya Sauce is made of the
highest quality
, using old
traditional Japanese craft-made methods
that are rarely seen today. Because of the special way they're produced, Clearspring soya sauces have won numerous awards for their rich and interesting flavours.
Clearspring's whole soya beans and roasted wheat grains are fermented in cedarwood kegs for over 15 months, then placed in pressing sacks which are wrapped by hand. No chemicals are used and neither are GM ingredients. The resulting Shoyu soya sauce is of much superior quality compared to the mass produced, cheap soy sauces found in most supermarkets.
Using Shoyu
Clearspring Shoyu Soy Sauce is a dark seasoning with a wonderful depth of flavour. It is ideal for using with soups, vegetables, sauces, dips and dressings.
Water, Whole Soya Beans* (18%), Whole Wheat*, Sea Salt.
*Organically grown.
Product of Japan.
Organic • Vegetarian, Vegan.
Customer Reviews on Trustpilot