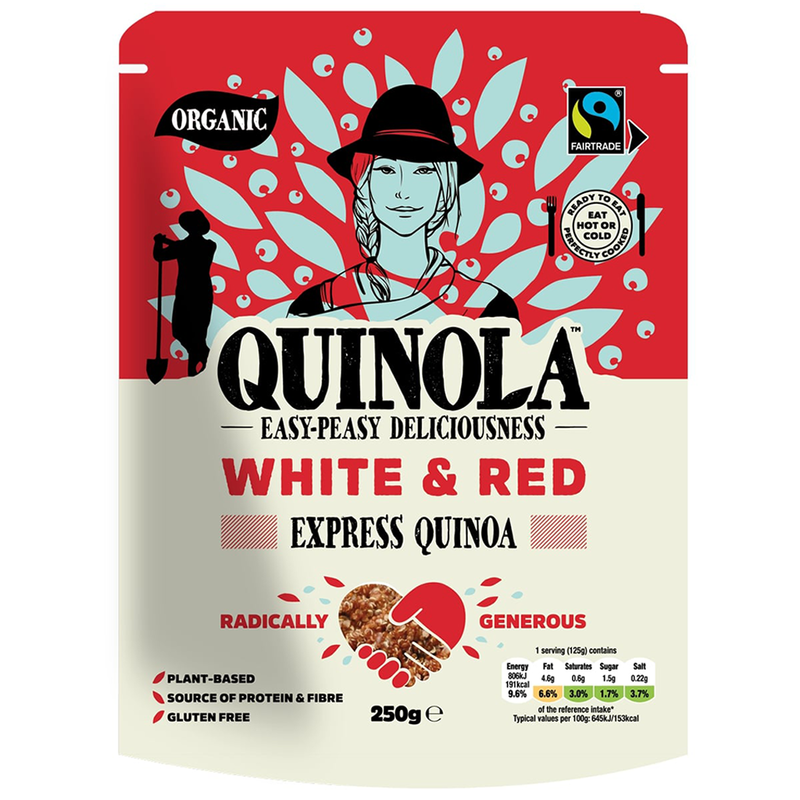 Express Quinoa - White & Red 250g (Quinola)
Ready-to-eat Quinoa!
Perfectly cooked whole quinoa.
Eat hot or cold.
Microwave in just 2 minutes.
Convenient and healthy.
Fairtrade & Organic.
83% Organic Pearl (White) Quinoa, 15% Organic Red Quinoa, 1.6% Organic Sunflower Oil, 0.4% Salt.
Produce of small farm holdings just north of Lake Titicaca - Peru/Bolivia
Once opened keep refrigerated and use within 3 days.
Customer Reviews on Trustpilot