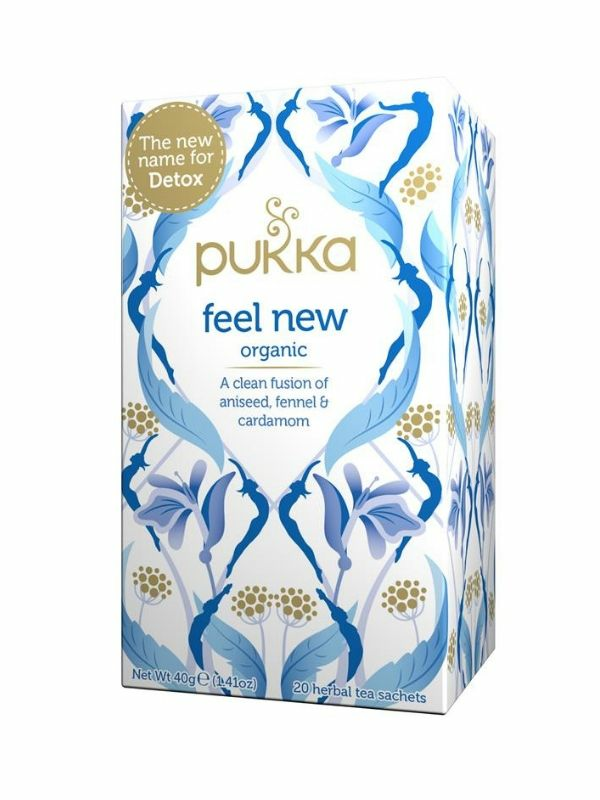 Feel New, Organic 20 x Sachets (Pukka)
A Clean Fusion of Organic Aniseed, Fennel and Cardamom
Organic.
Caffeine-free.
Previously called 'Detox Tea'.
Detoxifying blend of natural herbs.
Ethically sourced.
A refreshing blend to be enjoyed throughout the day.
Pukka have developed a purifying blend of natural and organic herbs to help you feel revitalised. A clean fusion of aniseed, fennel, cardamom and dandelion. This caffeine-free herbal tea is perfect for those looking to detoxify and cleanse.
Directions
Infuse one tea bag in freshly-boiled water for around 5 minutes.
100% organically grown ingredients: Aniseed (42.5%), sweet fennel seed (22.5%), cardamom pod (15%), licorice root, coriander seed, turmeric root.
Organic • Vegetarian, Vegan.
Customer Reviews on Trustpilot