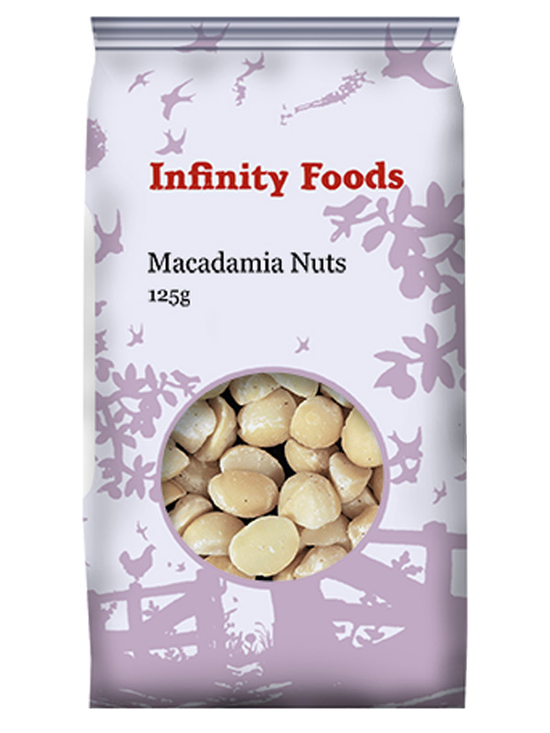 Macadamia Nuts from Infinity Foods.
Naturally creamy with a touch of crumbliness.
Macadamia Nuts 125g (Infinity Foods)
Large Macadamia Nuts
Creamy macadamia nuts.
Make a great snack.
Perfect nut for sweet dishes.
Macadamia nuts taste a little like brazil nuts, and have a similar texture, though are more "creamy" overall, with a natural sweetness and a lighter taste. They are also slightly softer and more crumbly than Brazil nuts.
Directions
These macadamia nuts are popular as a snack, or in nut mixes. They work well with other sweet nuts such as almonds and coconut.
Macadamia nuts are also great for adding to desserts: simply chop them up and sprinkle over ice cream or trifle as an alternative to hazelnuts or brazils. Macadamia nuts can also be dipped in chocolate for a sweet treat.
Ingredients:
Macadamia nuts. No added ingredients.
Produce of South Africa.
Vegetarian, Vegan.
Customer Reviews on Trustpilot
Product Recommendations