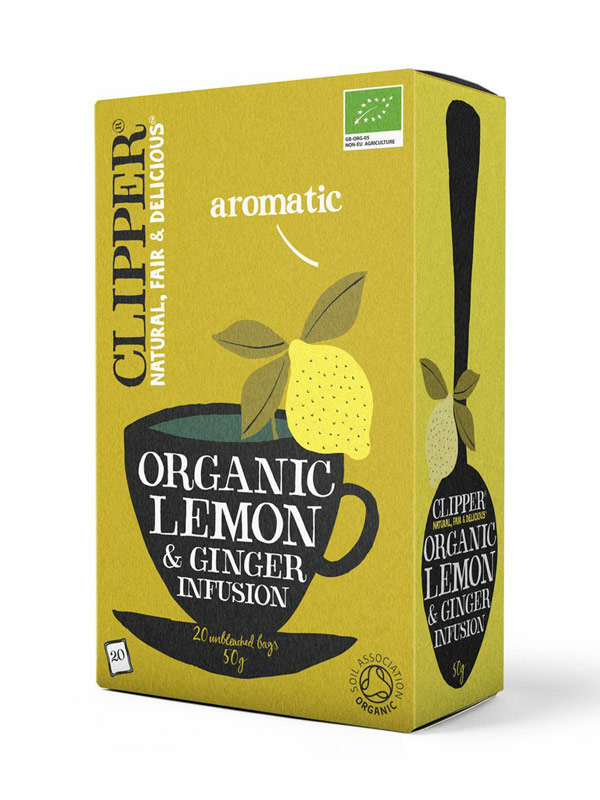 Organic Lemon & Ginger Herbal Tea 20 Bags (Clipper)
This herbal tea is naturally caffeine-free, being made of lemon grass, ginger and liquorice. It also contains lemon zest to give it an extra citrus flavour.
*Lemon grass, *ginger root (15.5%), *liquorice root, *lemon peel (12.5%), natural flavours.
* denotes an organically grown ingredient.
Organic • Vegetarian, Vegan.
Customer Reviews on Trustpilot