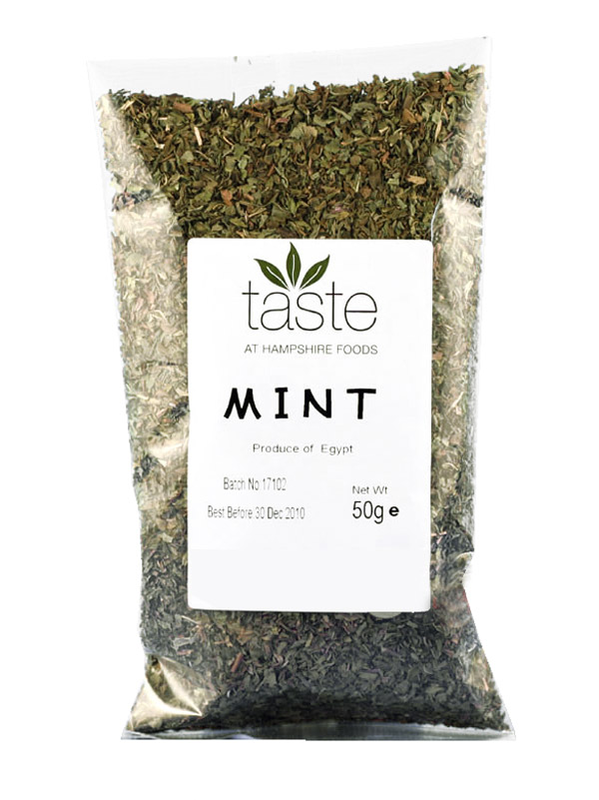 Mint 50g (Hampshire Foods)
Dried Mint from Hampshire Foods.
Directions
Mint can be used in many dishes. Make a mint sauce by mixing dried mint with vinegar, seasoning with sugar and salt according to taste. Mint is always good in casseroles and marinades of course, but is also used in cocktails, desserts and even as a breath freshener, a room freshener and for medicinal teas.
Dried mint leaves.
Produce of Egypt.
Customer Reviews on Trustpilot