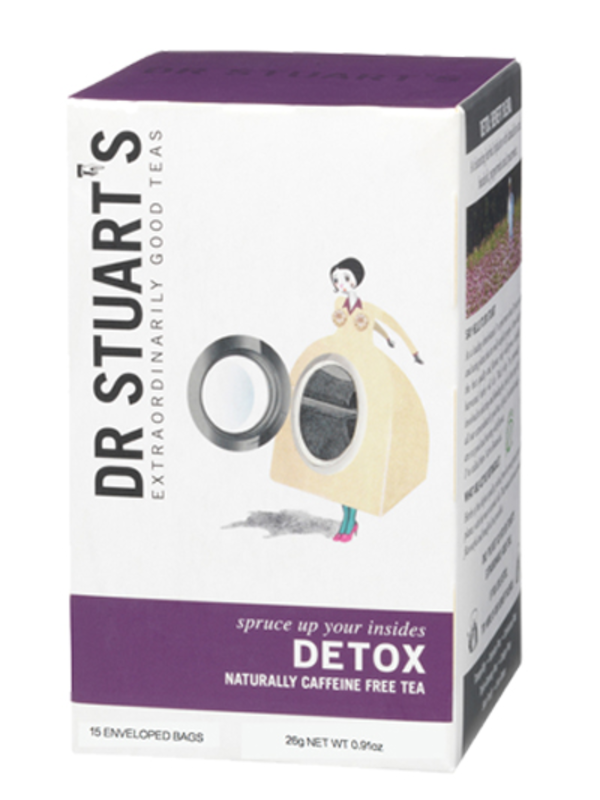 Dandelion & Burdock "Detox" Herbal Tea - 15 bags (Dr Stuart's)
Detox Tea Bags
A herbal blend of dandelion, burdock, peppermint and spearmint.
15x individually wrapped bags.
Naturally caffeine free.
Directions
This tea contains a number of ingredients that are thought to enhance liver function, including milk thistle and dandelion root. Simply brew as normal tea, placing a bag in a cup of boiling water for 5 minutes. Take 1 or 2 cups of this tea per day.
Dandelion root 10%, Burdock root 10%, Corn silk, Milk Thistle*, Bearberry leaves*, Liquorice Root*, Peppermint* 10%, Spearmint 10%, Ginger root, Sage *, Galangal root, Artichoke leaves.
* denotes a medicinal-grade ingredient, rather than just a food-grade one.
Customer Reviews on Trustpilot