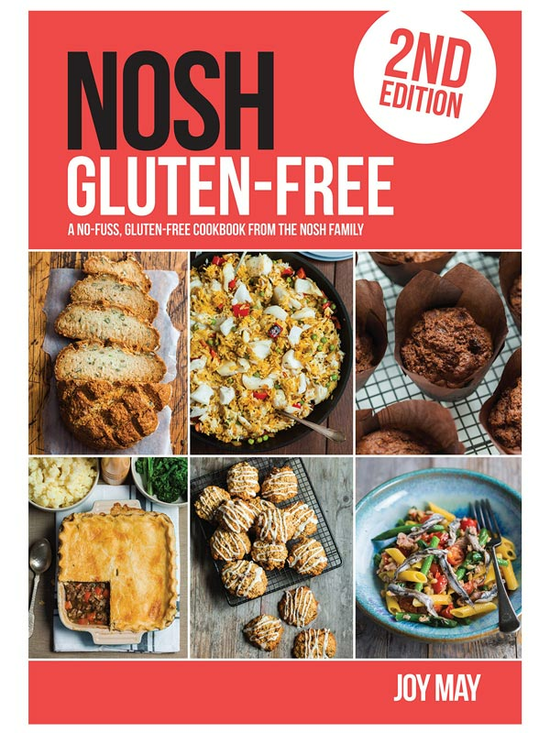 Gluten-Free  2nd Edition by Joy May (NOSH)
A no-fuss gluten-free cookbook from the NOSH family.
Joy first started writing this book as a response to requests and to cater for friends who are gluten intolerant. During this process, she realised that she, too, was gluten intolerant! So, Joy is with you all on the voyage into the wonders of gluten-free living.
No-fuss gluten-free cooking.
Photo with every recipe.
Recipes without weighing scales.
Difficulty star rating with every recipe.
Up-to-date supermarket ranking for gluten-free ingredient availability.
Accurate pricing for every recipe.
Cover type: paperback.
You might also like to try...
Customer Reviews on Trustpilot