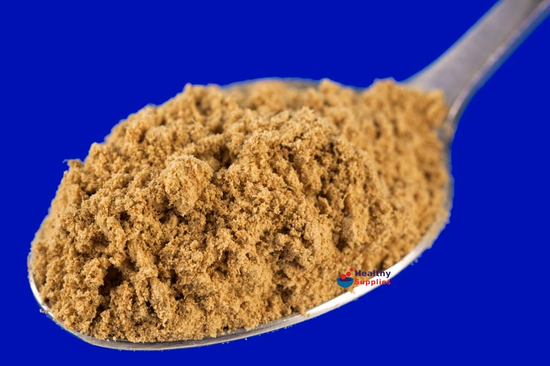 Must-have spice for gingerbread fans!
Ginger Powder 100g (Hampshire Foods)
Finely Ground Ginger
Warm, sweet spice.
Adds a tangy twist to recipes.
Perfect for biscuits, cakes and puddings.
Combines well with other sweet spices.
Ideal for adding to a home made curry powder.
This ground ginger powder is
the
spice for making any gingerbread. It is finely ground so easy to combine in a cake batter or pastry. Ginger adds a gently stimulating flavour to breakfast recipes such as porridge, home made granola and smoothies.
The powder can equally be used to flavour butter icing and puddings. Use this ginger in combination with Coriander Powder, Cumin Powder, Turmeric and Chilli Powder to create a basic Curry Blend.
Ingredients:
Ground Ginger Root -
Zingiber officinale
.
Produce of India. For more information on our ingredients policy please see here
Recipe Suggestion
Soft Spicy Ginger Biscuits - Recipe

Ginger Powder comes into its own when making the classic gingerbread biscuit. These are soft biscuits shaped into hearts and covered in home made chocolate.
Vegetarian, Vegan.
Customer Reviews on Trustpilot
Product Recommendations