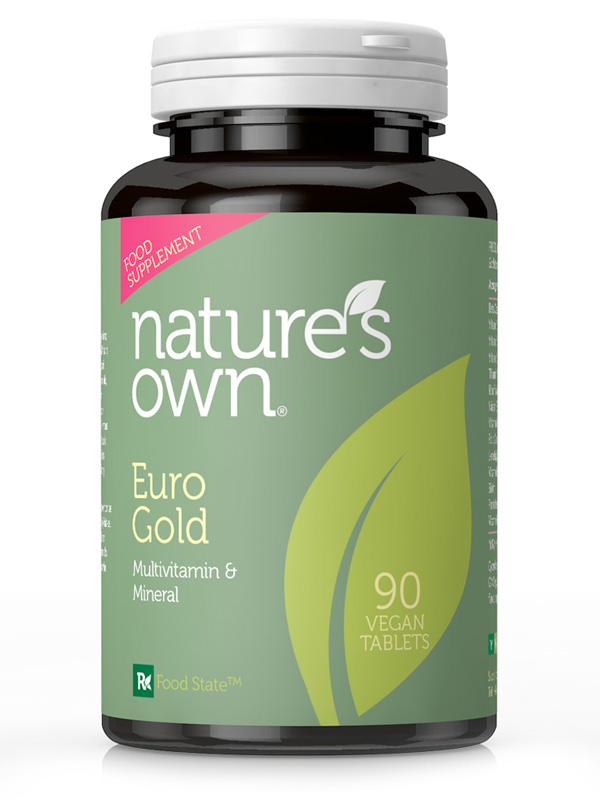 Euro Gold Multivitamins & Minerals 90 Tablets (Nature's Own)
Email me when this product is back in stock
Euro Gold Multivitamins & Minerals Supplement
A complete one-a-day Food State multivitamin and mineral supplement.
Formulated with optimal levels of the nutrients we need for health in a Food State or wholefood form.
Contains high levels of vitamins B, C, E, K and D as well as calcium, magnesium, zinc, selenium and other trace minerals.
Easily absorbed and used by our bodies.
Gentle and effective.
Vegan tablets.
You might also like to try...
Ingredients:
Lithothamnium calcareum (providing calcium & magnesium); Lactobacillus bulgaricus* (from milk) combined with niacin, pantothenic acid, para-amino-benzoic acid, inositol, riboflavin, vitamin B6, thiamin, vitamin B12 and vitamin D, zinc citrate, ferrous.
For more information on our ingredients policy please see here
Customer Reviews on Trustpilot