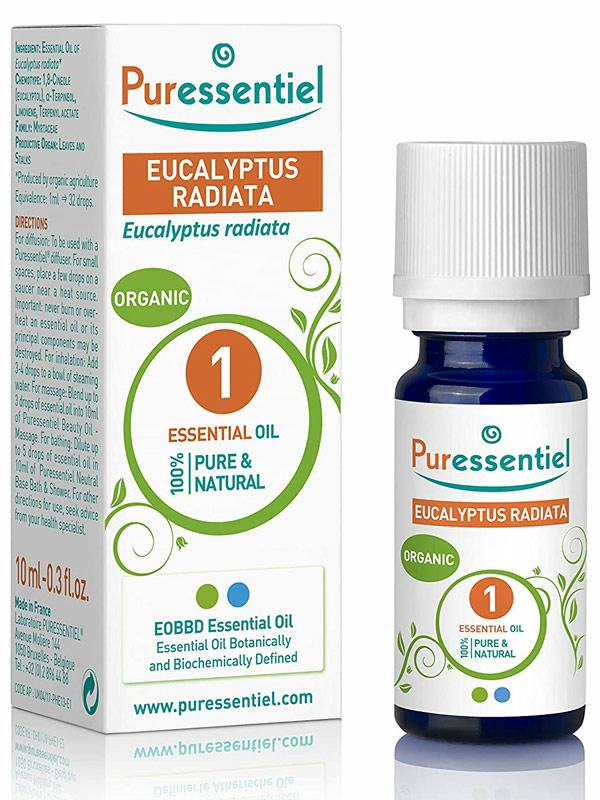 Organic Eucalyptus Radiata Essential Oil 10ml (Puressentiel)
Email me when this product is back in stock
Eucalyptus Radiata Essential Oil
Originally from Australia, eucalyptus is a towering tree (up to 30 metres high), whose leaves are a real delight for koalas.
100% pure and natural: No solvents, no fillers, no synthetic fragrances.
100% Organic: Produced by organic agriculture.
Aroma: Camphor odour, fresh and pleasant scent.
EOBBD Essential Oil Essential Oil Botanically and Biochemically Defined.
You might also like to try...
Method

Method's range of cleaning products are made from biodegradable, plant-based ingredients. Tough on dirt, stains and germs. All the products are cruelty-free, and are never tested on animals. All products come in 100% recycled bottles.
Ingredients:
ESSENTIAL OIL OF Eucalyptus radiata* CHEMOTYPE: 1,8-CINEOLE (EUCALYPTOL), α-TERPINEOL, LIMONENE, TERPENYL ACETATE
FAMILY: MYRTACEAE
PRODUCTIVE ORGAN: LEAVES AND STALKS
*Produced by organic agriculture
Equivalence: 1ml 32 drops.
For more information on our ingredients policy please see here
Customer Reviews on Trustpilot