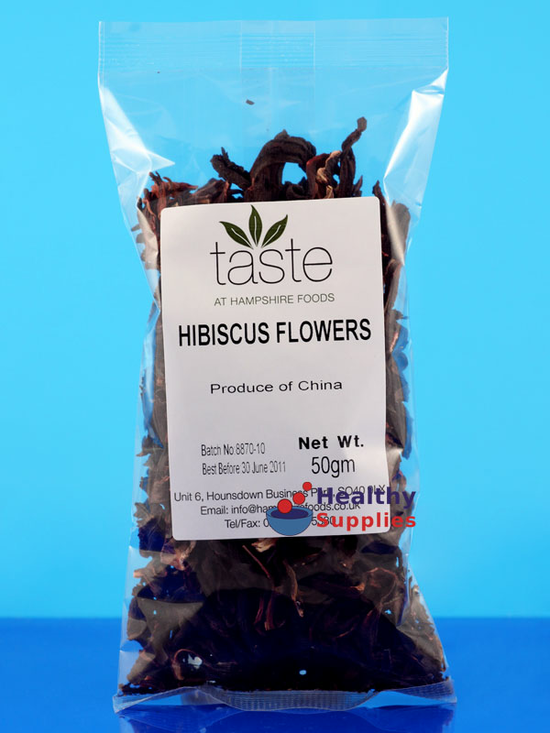 Whole Dried Hibiscus Flowers 50g (Hampshire Foods)
Whole Hibiscus Flowers
A sweet, fragrant, dark pink flower.
Used for making herbal teas and other drinks.
Use also to flavour rice.
Hibiscus flowers have an unusual perfumed, herb-like aroma and a tangy, fruity flavour (almost lemon-like). Hibiscus flowers are naturally high in vitamin C. Dried Hibiscus petals are used in drinks by soaking them in water. You can make pure hibiscus herbal tea by pouring boiled water over the petals and leaving for 3 minutes.
Hibiscus herbal infusions have been enjoyed for centuries. Many drink Hibiscus tea as a natural diuretic.
Ingredients:
Pure Hibiscus Flowers. Produce of China.
For more information on our ingredients policy please see here
Vegetarian, Vegan.
Customer Reviews on Trustpilot