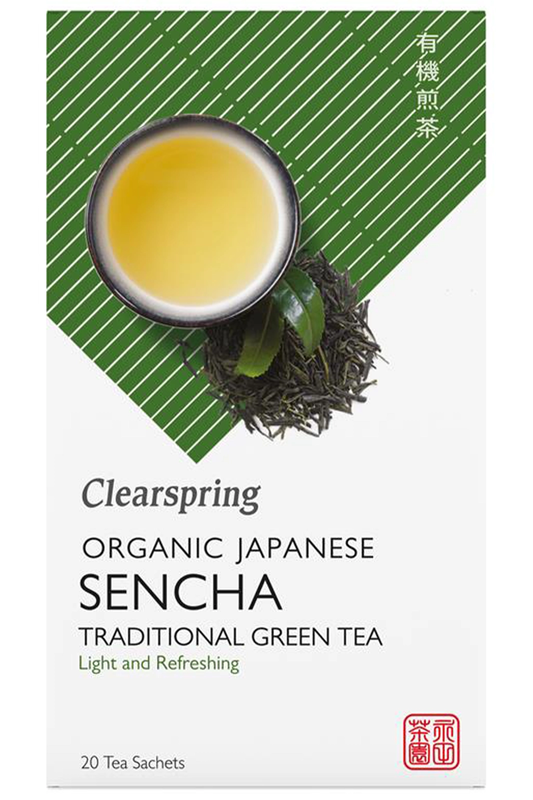 Organic Sencha Japanese Green Tea x20 bags (Clearspring)
Premium Green Tea - Spring Harvest
A light, refreshing and stimulating tea.
Pure ingredients with no additives.
Foil wrapped for freshness.
Clearspring's Sancha tea is organically grown in Kyoto, Japan. This green tea is the season's first harvest, using the first young, tender leaves that grow in the spring. Next the leaves are briefly steamed, rolled and cooled using a special sencha process. These leaves are immediately packed up and sealed in foil to preserve their fresh flavour and bright colour.
Directions
Boil fresh water and then leave to cool to about 80°C. Pour the water over the tea bag and leave to steep for up to 2 minutes.
Organically grown green tea.
Organic • Vegetarian, Vegan.
Customer Reviews on Trustpilot