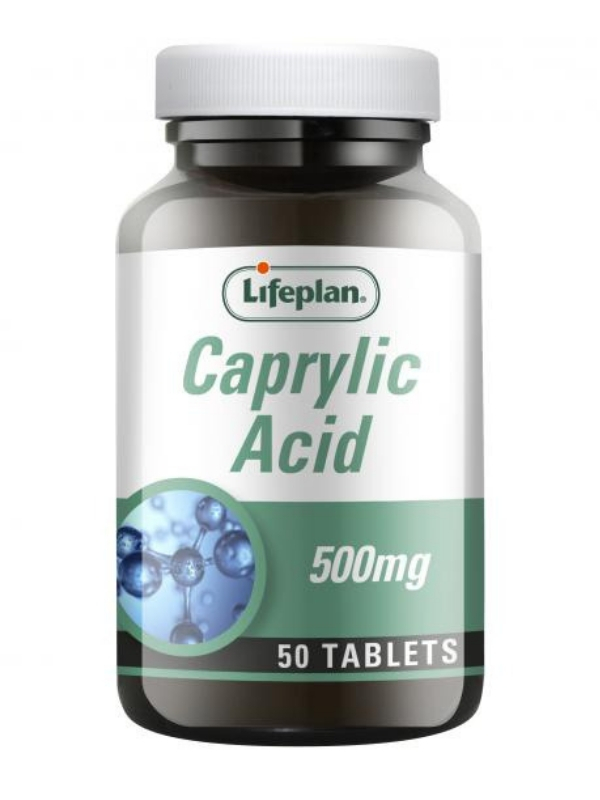 Caprylic Acid 50 Tablets (Lifeplan)
Email me when this product is back in stock
Caprylic Acid 500mg - 50 Tablets
High strength Caprylic Acid.
Each tablet typically provides Caprylic Acid 500mg.
A fatty acid derived from coconuts.
Thought to have antibacterial, antiviral, and antifungal properties.
Take one tablet daily, preferably with food.
Free from added salt, starch, yeasts, flavourings, colourings or preservatives.
Bulking Agent (Dicalcium Phosphate), Caprylic Acid (as Magnesium Caprylate), Bulking Agent (Microcrystalline Cellulose), Stearic Acid*, Anti-caking Agent (Silicon Dioxide), Magnesium Stearate*.
*From vegetable source
Customer Reviews on Trustpilot