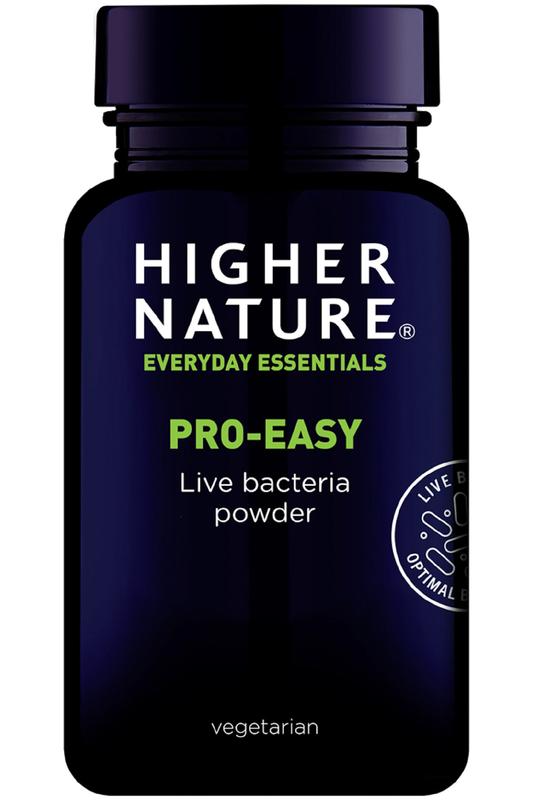 Pro-Easy Probiotics, 90g (Higher Nature)
ProEasy Probiotic Powder
Can aid in supporting a healthy digestive system.
Stir into drinks or sprinkle onto food.
Contains Lactobacillus acidophilus and Bifidus infantis.
90g.
Directions
Take 2 1/2 to 5 1/2 level scoops a day, with water, juice, or sprinkled on cereals (children under 2 years, half a dose a day). Do not refrigerate.
16mg Lactobacillus acidophilus, Bifidus infantis, Longum, and Brevis.
Customer Reviews on Trustpilot