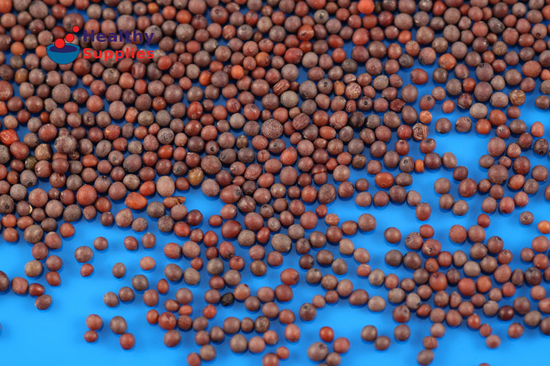 Brown mustard seeds.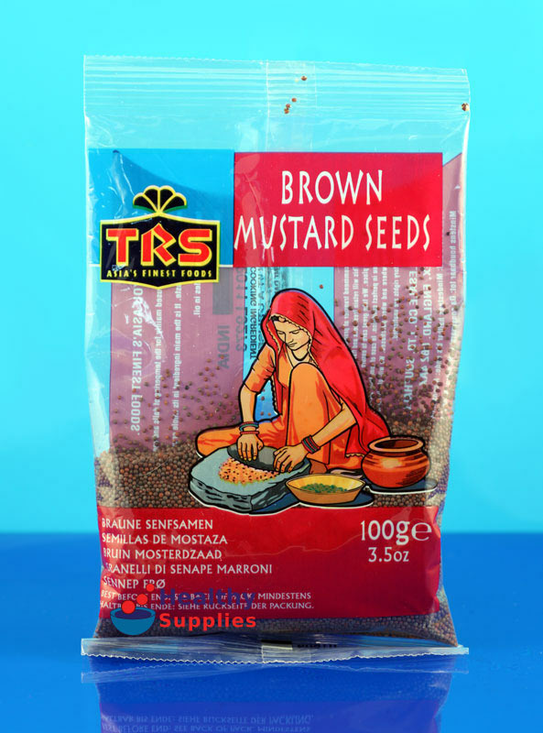 Below: Sprouted brown mustard at 6 days.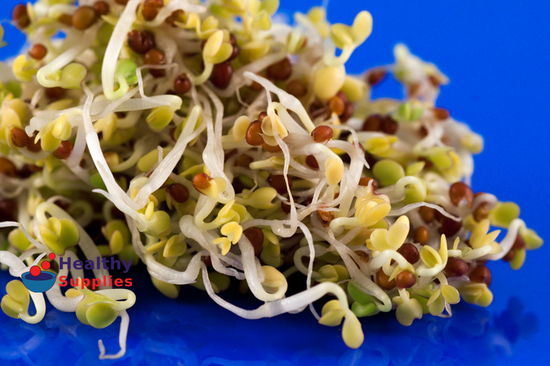 Mustard: Brown Mustard Seeds 100g (TRS)
Brown mustard seeds have the same flavour as yellow mustard seeds, but make for a bit of variety when you make your own mustard. You can add them whole to a yellow mustard (made with
yellow mustard seeds
), or of course grind them and add vinegar, water and other seasonings as per standard mustard-making.
These seeds can also be sprouted in a germinator.
Directions
Brown mustard seeds are traditionally used in India as part of many curry blends. They are usually crushed immediately before use, optionally lightly roasting beforehand along with the other spices in the pan.
Brown mustard seeds can be used to make mustard. They can be used on their own, or mixed with yellow mustard seeds. Grind the mustard seeds, adding vinegar and a little water to make an instant mustard - very easy!
To sprout, soak the mustard overnight (8 hours). Rinse, drain and put in a germinator jar. Repeat rinsings every 12 hours. Sprouts will take about 5 to 7 days until they are ready. Remove any husks by letting them float to the top of the water. Mustard sprouts have a very strong flavour and aroma so use with other salad leaves and sprouts.
You might also like to try..
Ingredients:
Brown mustard seeds.
For more information on our ingredients policy please see here
Vegetarian, Vegan.
Customer Reviews on Trustpilot
Product Recommendations