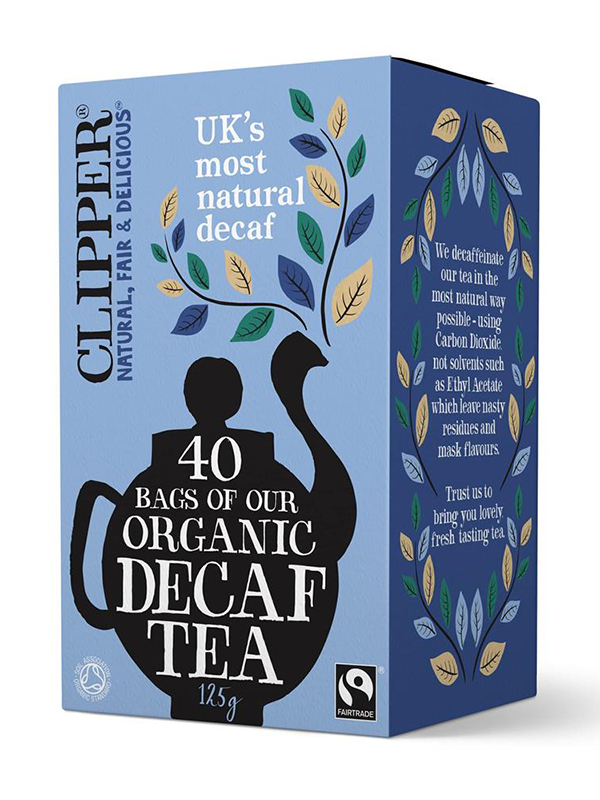 Organic Decaffeinated Black Tea 40 Bags (Clipper)
Organic Decaffeinated Black Tea
Organic.
Caffeine-free.
Suitable for vegans.
Decaffeinated using organically certified chemical-free process.
Sourced from some of the finest organic tea gardens in Assam.
A fine organic Assam tea with a delicious rich and full bodied character has been specially selected due to its ability to retain a full flavour and bright colour after decaffeination.
Clipper use a natural decaffeinating process using CO2 to naturally remove the caffeine. The CO2 method of decaffeination is far better for the environment than using chemical solvents and it doesn't leave any unnatural chemical residues; just lovely, fresh tasting tea.
Directions
Boil water and allow to cool slightly before pouring over the teabag. Enjoy this tea as you would regular caffeinated tea!
Organic Decaffeinated Black Assam Tea.
Customer Reviews on Trustpilot