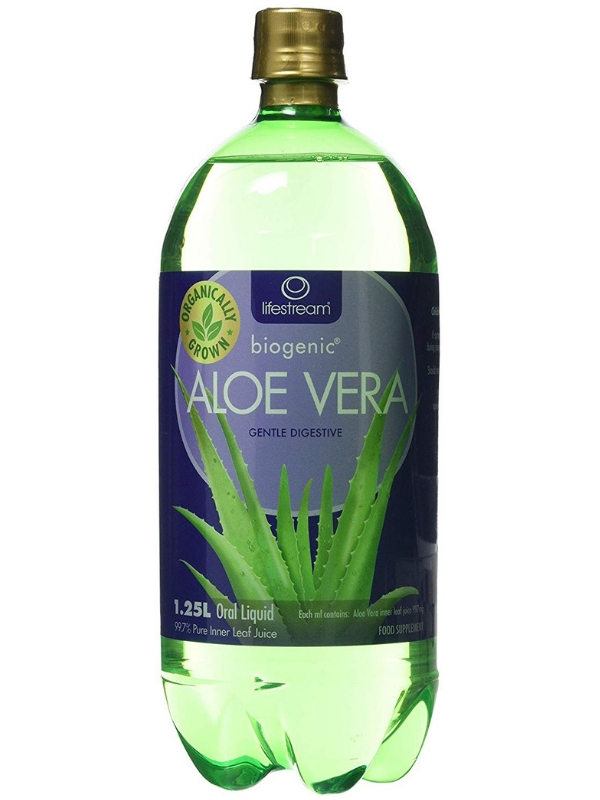 Biogenic Aloe Vera Juice 1.25l (Lifestream)
Pure Biogenic Aloe Vera Juice
Sourced from 100% pure non-GMO Aloe Vera inner leaf.
Can aid in supporting a healthy digestive system.
May help balance acidity, maintain healthy intestinal bacteria and supports the immune system.
Take 20ml (2 dessertspoons) in the morning and the same at night.
Suitable for vegans & vegetarians.
No added dairy, soy, gluten and wheat.
Note: If you are taking any prescribed medication we recommend you check with your healthcare professional before taking health supplements.
Always read the label and use only as directed. If symptoms persist see your healthcare professional. Aloe Vera is not recommended if pregnant, breastfeeding or for children under 2yrs.
99.7% pure Aloe Vera juice, Preservatives; Citric acid, potassium sorbate, sodium benzoate.
Customer Reviews on Trustpilot