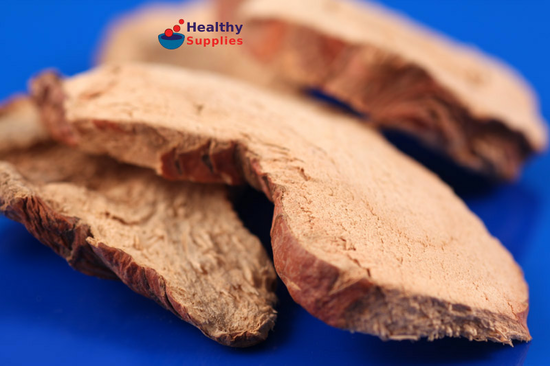 Hampshire Foods Whole Dried Galangal.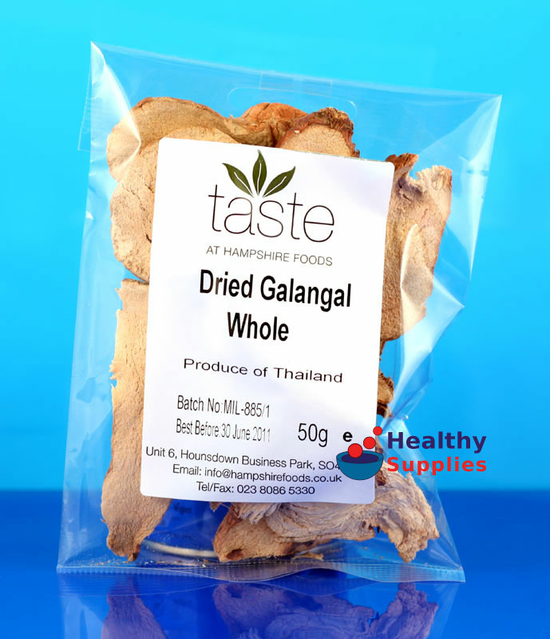 Whole Galangal Slices 50g, Dried (Hampshire Foods)
Galangal is a sharp, musky root, related to ginger and similar to ginger in heat, but with a flavour of its own. It is generally used in Eastern cooking such as
Thai
.
The Thais tend to add galangal whole to a pot of soup, as it is tough and difficult to chop. It will release its flavour throughout.
Like ginger, galangal has a warming effect, and is often taken to help digestion. Just infuse with a soup.
Directions
Drop one or two pieces into a pot of soup or curry in order to flavour the entire meal. Galangal is traditionally used in Thai or other Far-Eastern dishes.
Ingredients:
Galangal, chopped and dried.
For more information on our ingredients policy please see here
Vegetarian, Vegan.
Customer Reviews on Trustpilot
Product Recommendations