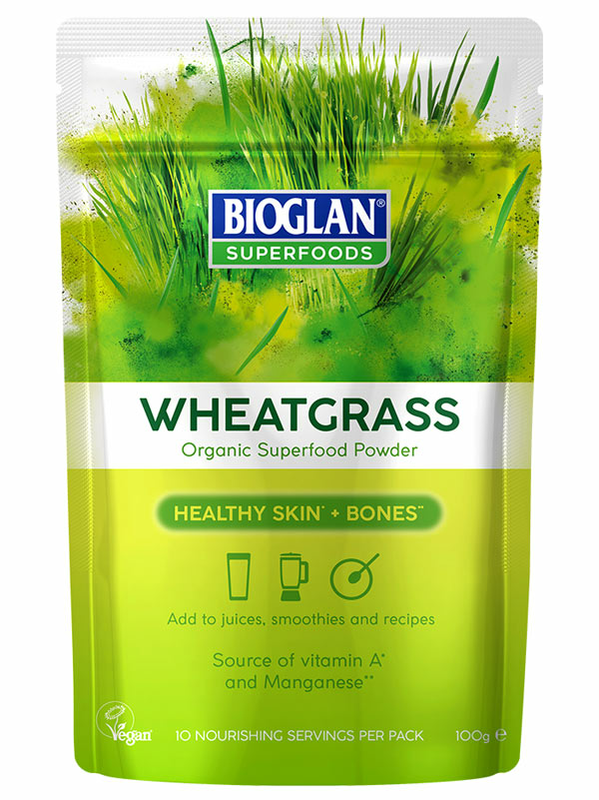 Wheatgrass Powder, Organic 100g (Bioglan)
Email me when this product is back in stock
100% Organic Wheatgrass
Wheatgrass is the young grass stage of wholegrain wheat, harvested after sprouting, and has been cultivated for over 5,000 years. Wheatgrass is a great source of nutrients including amino acids, chlorophyll, enzymes, vitamins and minerals. There's no better way to start the day than with a wheatgrass shot, juice, water or smoothie.
Organic Wheatgrass (100%)
Organic • Vegetarian, Vegan.
Customer Reviews on Trustpilot