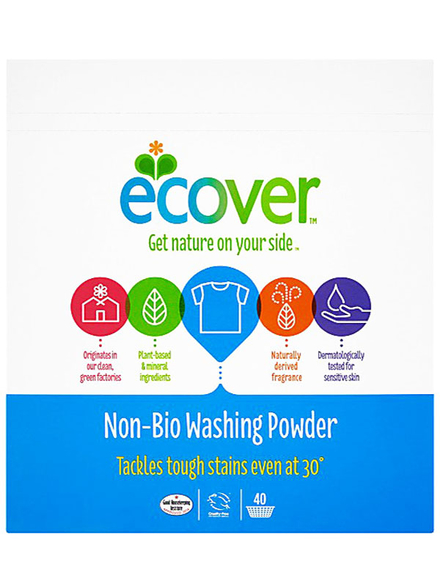 Special Offer: Was: £14.99
Non-Bio Washing Powder 3kg (Ecover)
Special Offer: Was: £14.99
Non-Bio Washing Powder
Effective washing even at 30°.
Suitable to use on white and colourfast laundry.
Fresh, natural fragrance.
Lasts up to 40 washes.
No optical brighteners.
Made from plant-powered, biodegradable ingredients.
100% Plant-astic & 100% Recyclable packaging.
Ingredients:
15-30%: Anionic surfactants, Zeolite, Oxygen-based bleaching agent, 5-15%: Non-ionic surfactants, Sodium silicate <5%: Soap, TAED, Polypeptides, Carboxy Methyl Cellulose, Parfum, Sodium sulphate, Sodium Gluconate, Sodium Bicarbonate, Sodium Citrate, Sodium Aluminium Silicate.
For more information on our ingredients policy please see here
Special Offer: Was: £14.99
Related Categories

---

Washing Powders
Ecover
Home & Beauty
Customer Reviews on Trustpilot
Product Recommendations
---