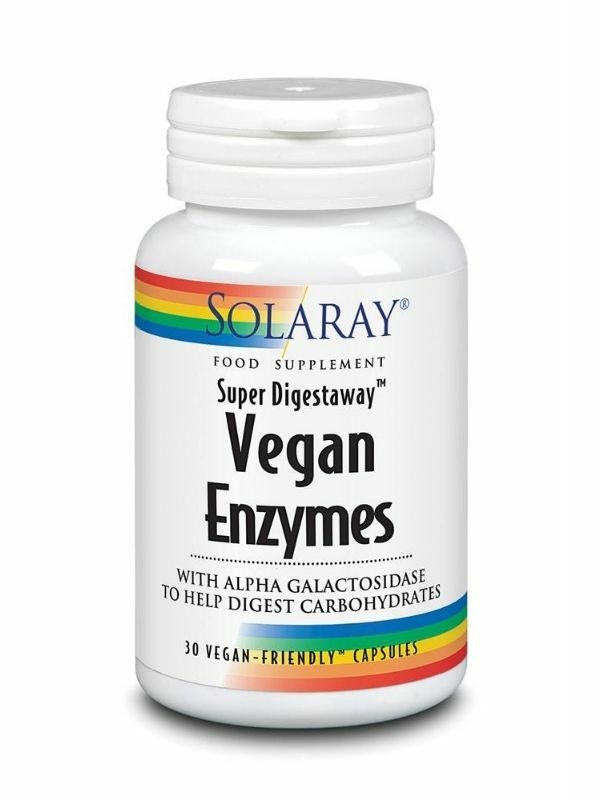 Vegan Enzymes 30 Capsules (Solaray)
Planed-Based Vegan Enzymes
This formulation is plant-based and in a herbal blend which will help to calm and settle the digestive system.
WARNINGS:
Keep out of reach of children.
Do not exceed recommended daily intake.
Food supplements should not be used as a substitute for a varied diet and healthy lifestyle.
Women who are pregnant or planning pregnancy should consult their doctor before taking food supplements.
Directions
Take 1 capsule with each meal.
Amylase, Alpha Galactosidase, Lactase, Cellulase, Glucoamylase, Invertase, Protease, Bromelain, Papain, Lipase, Pectinase (w/Phytase), Maltodextrin, Hydroxypropylmethyl Cellulose Capsule, Cellulose, Chamomile, Fennel, Gentian, Ginger, Magnesium Stearate
Guaranteed gluten-free • Vegetarian, Vegan.
Customer Reviews on Trustpilot