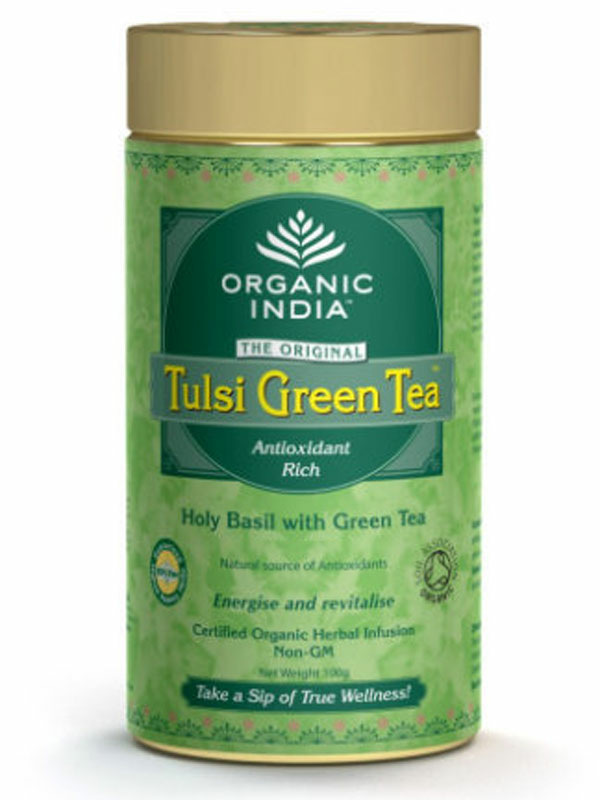 Tulsi Green Loose Leaf Tea, Organic 100g (Organic India)
Email me when this product is back in stock
Stress-relieving & Refreshing
A wonderful blend of Tulsi and Premium Green Tea leaves.
Rich in phytonutrients and antioxidants.
Naturally supports the immune system and promotes detoxification.
Enjoy hot or cold for a natural health and energy boost.
Contains natural caffeine.
100% certified organic.
Green Tea (Camellia sinensis), Rama Tulsi (Ocimum Sanctum), Krishna Tulsi (Ocimum Sanctum), Vana Tulsi (Ocimum Gratissimum).
Organic • Guaranteed gluten-free • Vegetarian.
Customer Reviews on Trustpilot