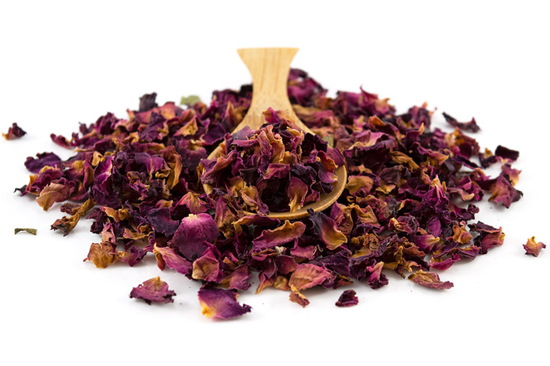 Best Before Date and Country of Origin available on request
Red Rose Petals 500g (Bulk)
Dried Rose Petals, Bigger Bulk Pack!
Can be used as a herbal tea on its own or as part of a blend.
Use to make an interesting flavoured syrup.
Use to garnish cupcakes, cakes & biscuits.
Works well as a flavouring in rhubarb-based desserts.
Packed in Sussex.
These dried rose petals are suitable for culinary use i.e. they are edible. They can be steeped in water to make a herbal infusion such as Rose Petal Iced Tea or used in various sweet recipes.
Rose Petals are one of the traditional ingredients in the Moroccan Spice Blend Ras el Hanout. With these edible red rose petals you can make your own Ras el Hanout as and when you need it.
Ingredients:
Red rose petals. (Please note: there will be some chopped rose leaves contained in the pack.)
For more information on our ingredients policy please see here
(Last Batch packed: produce of Pakistan).
Customer Reviews on Trustpilot