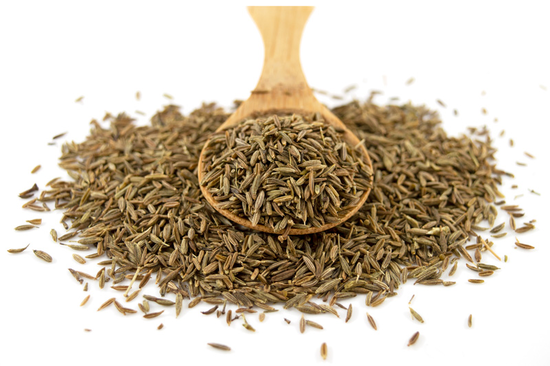 Best Before Date and Country of Origin available on request
Organic Cumin Seeds 1kg (Bulk)
Whole organic cumin 100g
Organic produce.
Also known as "jeera" or "cumin seeds".
Typically used in Indian curries.
Can be crushed before use, or added whole.
1kg bulk pack.
Cumin is well-known by everybody as the defining flavour, along with coriander, of Indian cookery. This organic cumin is of a high quality and will not disappoint. Whole cumin is better in most cases than ground cumin, as the flavours are best when cumin is crushed immediately before use.
Directions
Use cumin in Indian curries. Typically, use only a teaspoonful of cumin per person. You can add the cumin seeds whole, but they are best crushed with a mortar and pestle. You can optionally toast the cumin in a pan or oven first for 2-3 minutes.
5 Ways To Use Cumin Seeds
Cumin seeds are, of course, one of the main spices used in curries along with coriander, black pepper, cassia and turmeric. You can optionally toast the cumin before crushing, grinding or simply adding the whole cumin. Only a little is needed as cumin is a strong spice.
Aloo Jeera is a traditional Indian side dish that combines potatoes with cumin seeds. The cumin seeds are cooked in a pan along with onions, chilli and a little coriander before adding the boiled potatoes and mixing thoroughly.
Cumin seeds can be sprinkled into a variety of soup recipes. Sprinkle into tomato soup or a spicy minestrone for an extra twist.
Use cumin in stir-fried cabbage recipes. Simply cut the cabbage into small strips and stir-fry in sesame oil together with whole cumin seeds.
Use cumin to flavour rice. Simply mix in a handful of cumin seeds to the rice when you add the water.
Ingredients:
Organic cumin seeds. Produce of India.
For more information on our ingredients policy please see here
Organic.
Customer Reviews on Trustpilot