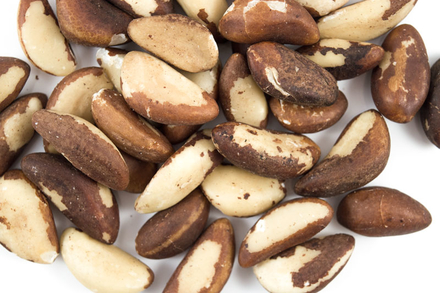 Last Batch Produced on Thu 9 Jan 2020 13:25. Best before End Jan 2021. Organic produce of Bolivia. Packed in the UK.
Brazil Nuts, Organic 20kg (Bulk)
Brazil Nuts.
20kg bulk size.
Organic produce.
Large nuts with a creamy yet mild flavour.
Crunchy, chunky texture.
100% pure - no added salt, sugar, oil, preservatives, and not roasted.
Great for snacking or chopping into breakfast.
Packed in Sussex.
Organic.
Related Categories

---

Brazil Nuts | Healthy Supplies
Organic Brazil Nuts
Nuts in Bulk Quantities
Customer Reviews on Trustpilot
---