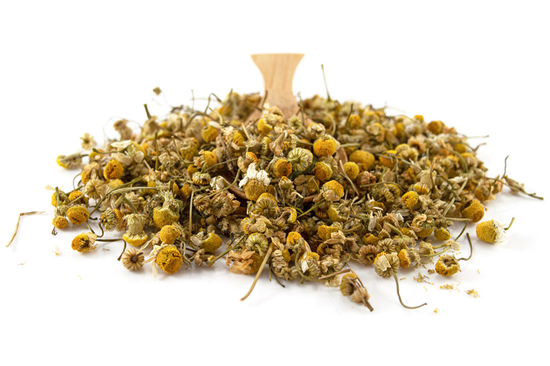 Best Before Date and Country of Origin available on request
Chamomile Flowers 500g (Bulk)
Dried Chamomile Flowers, Bigger Bulk Pack!
Whole flowers provide strength of flavour.
Soothes and calms.
Can also be used as a hair rinse for those with naturally blond hair!
Packed in Sussex.
500g pack.
These are the flowers of German Chamomile and are one of the best herbs for making a soothing and calming tea infusion. The Chamomile flowers can be steeped on their own or with other herbs such as Peppermint and Lime [Linden] Flowers. Using the whole Chamomile flower creates a fuller, richer flavoured tea.
Suggested quantities when making your Chamomile Tea: 2 teaspoons of flowers per cup of water.
Ingredients:
The dried flowers of
Matricaria Recutita
(German Chamomile)
For more information on our ingredients policy please see here
Vegetarian, Vegan.
Customer Reviews on Trustpilot
Product Recommendations