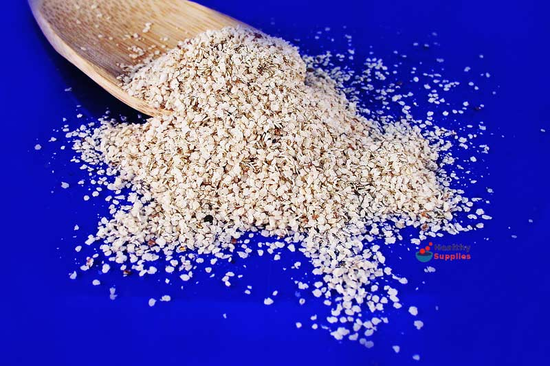 Teff flakes - the gluten-free alternative
to porridge oats.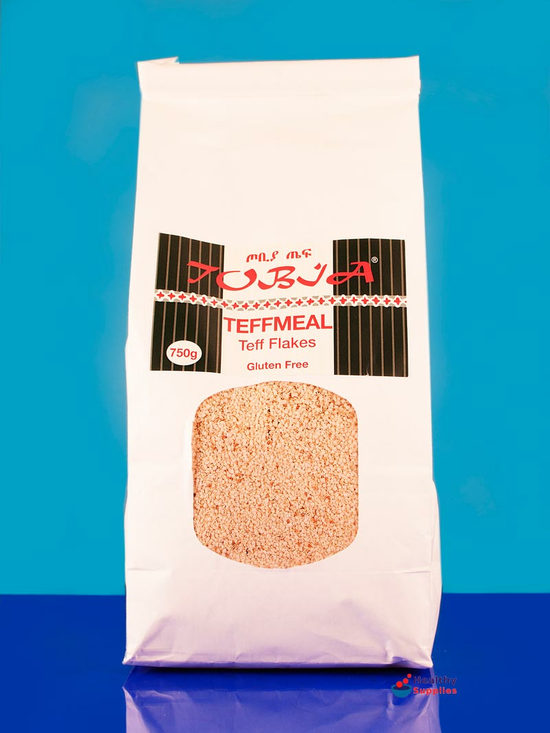 Teffmeal Teff Flakes 750g (Tobia)
Gluten-Free Teff Flakes
For making porridge and muesli.
Gluten-free.
High in protein, fibre and slow-release carbs.
Use in the same way as oat flakes.
Nice tasting, just like normal porridge oats.
These teff flakes make an ideal porridge, or can be used as part of a muesli mix. It is gluten-free and can be used as a substitute for oats. Teff is an ancient grain that has been used for thousands of years, and is still popular in Africa. It is nutritious, and ideal for those on a gluten-free diet who cannot normally have oats.
Directions
These teff flakes can be used in the same way as oats. They can be cooked in hot milk or water, or a combination of both. As the flakes are smaller than oat flakes, the cooking time is shorter and between 5 and 10 minutes. Serve with nuts, fruit and honey according to taste.
Teff flakes can also be eaten straight, in muesli. Mix with fruit and nuts for a tasty breakfast!
Ingredients:
Teff.
Gluten-free.
For more information on our ingredients policy please see here
Nutritional Information
| Typical Values | per 100g |
| --- | --- |
| Energy | 347kcal |
| Protein | 10g |
| Carbohydrates | 70g |
| _of which Starch | 53.7g |
| __of which RDS (rapid) | 11.4g |
| __and SDS (slow) | 29.6g |
| __and RS (resistant) | 16.3g |
| Fats | 2.5g |
| Sodium | <10mg |
| Magnesium | 185.7mg |
| Calcium | 160mg |
| Fibre | 7.6g |
| Iron | 5.4mg |
Guaranteed gluten-free • Vegetarian, Vegan.
Customer Reviews on Trustpilot
Product Recommendations