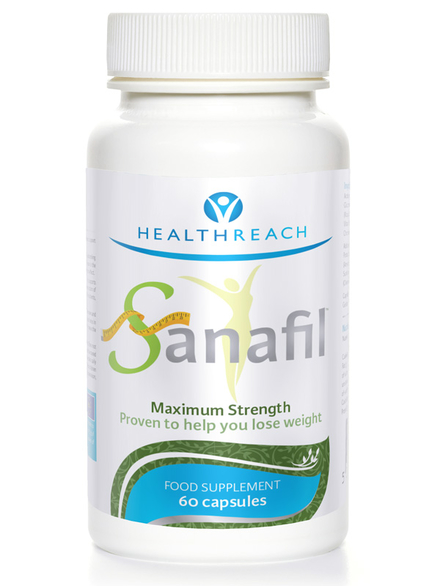 Introductory price! RRP: £25.99
Sanafil 60 Capsules (Healthreach)
Introductory price! RRP: £25.99
Sanafil - Maximum Strength
Contains Glucomannan - the first-ever specific food ingredient for which the EU has verified a weight loss effect.
Contains chromium which can support the metabolism of fats, carbohydrates and protein and may contribute to the maintenance of normal blood sugar levels.
Contains Vitamin B3 - may contribute to normal energy-yielding metabolism.
You might also like to try...
Ingredients:
Glucomannan (Konjac Mannan) 500mg, Vitamin B3 35mg, Chromium Picolinate 12% 83g, Potato Starch (Amylum Solani) 286mg, Sunflower Oil (Oleum Helianthus Annum) 1.5mg, Capsule shell (Gelatin) 118mg.
Recommended Dose:
Take 2 capsules 30 minutes before meals. Always take with plenty of water. Maximum 6 capsules per day.
Introductory price! RRP: £25.99
Related Categories

---

Low Carb Pasta
Supplements for Women
Healthreach
Natural Energy Booster
Mens Health
Customer Reviews on Trustpilot
---