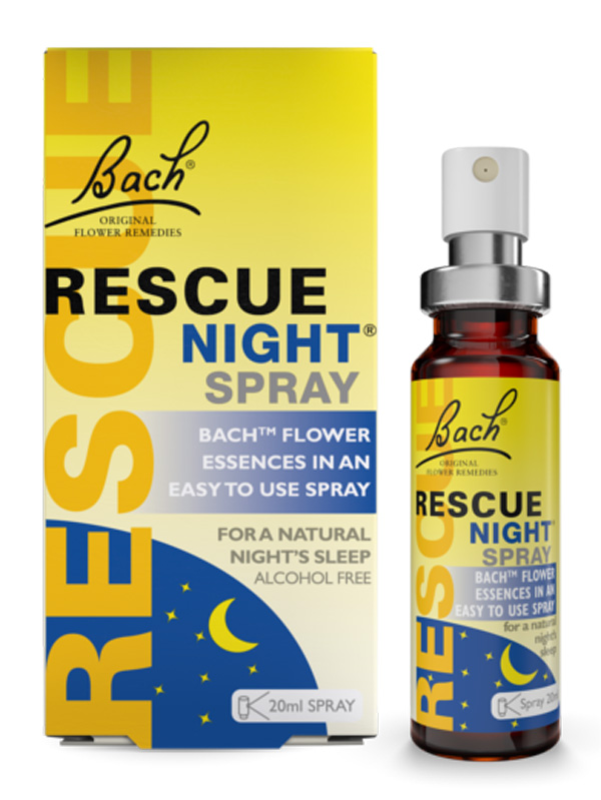 Rescue Remedy Night Spray 20ml (Bach Rescue Remedy)
RESCUE NIGHT® Spray
Original RESCUE® formula with Bach™ Original Flower Remedies & White Chestnut.
Flower essences combined to help switch off the mind.
Can aid in supporting a natural, restful sleep.
Easy to use spray.
Alcohol free.
20ml bottle.
How to use: Activate the spray pump before use. Bring the spray nozzle up to your mouth and apply two sprays onto your tongue. Do not spray into your throat or eyes. Repeat as often as required.
If you have any concerns with anything that you may eat or drink during pregnancy, or if you are breastfeeding, it is always best to check with your doctor or pharmacist. Keep out of the sight and reach of children. Do not store above 25°C.
Glycerine, water and flower essences Helianthemum nummularium, Clematis vitalba, Impatiens glandulifera, Prunus cerasifera, Ornithogalum umbellatum (RESCUE®) and Aesculus hippocastanum.
Customer Reviews on Trustpilot