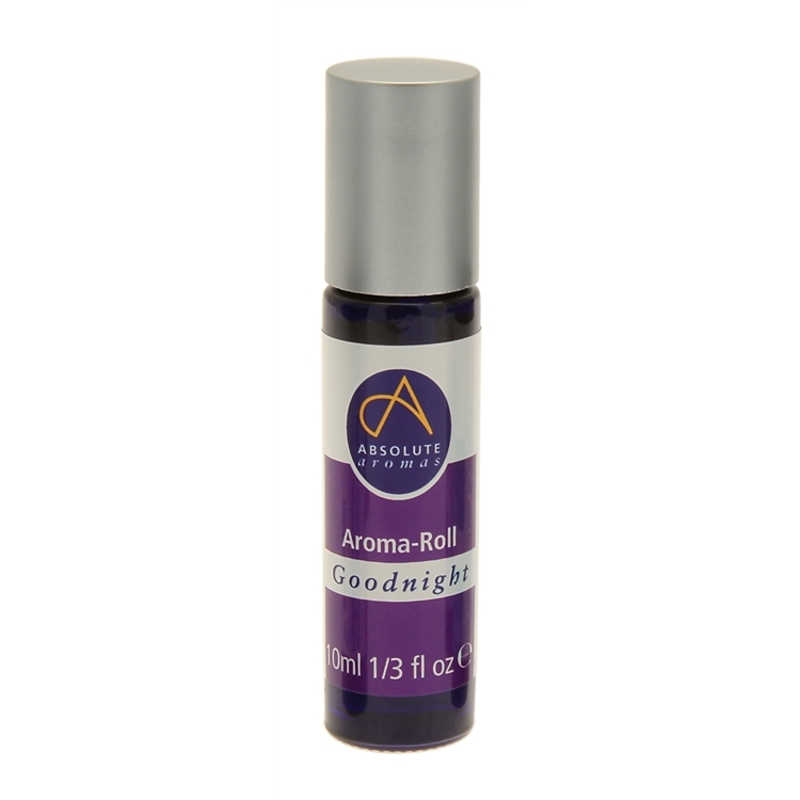 Aroma-Roll Goodnight 1unit (Absolute Aromas)
Portable Aromatherapy in a Rollerball
Organic Jojoba Seed Oil with essential oils.
Free from parabens and sulphates.
Easy-to-apply anywhere.
A calming blend ideal before bed.
10ml rollerball.
This 97% Organic Goodnight Aroma-Roll is the natural alternative for a restful night. Compact in size, it is great to travel with, which is useful if you are away from home and need a good night's sleep.
With a synergy of Lavender and Vetiver, this blend is perfect for enhancing the quality of sleep, whilst the combination of Chamomile, Ylang Ylang and Bergamot create a relaxing scent to soothe the senses.
Directions
Simply roll over the pulse points such as your wrists, temples, and neck, for instant relief from everyday eventualities.
Organic Jojoba Seed Oil, Lavender Oil, Sweet Marjoram Oil, Geranium Flower Oil, Vetiver Oil, Bergamot Fruit Oil, Petigrain Oil, Styrax Benzoine Gum, Ylang Ylang Flower Oil, Chamomile Flower Oil, Spikenard Oil.
Customer Reviews on Trustpilot