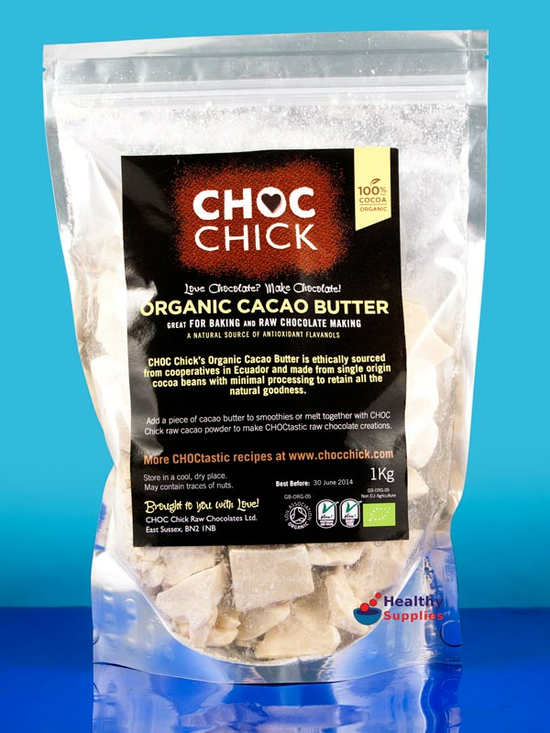 Raw Cacao Butter Pieces 1kg (Choc Chick)
Raw Cacao Butter. Organic.
Great for making your own chocolate treats or adding to smoothies.
Has a delicious, chocolatey aroma.
Naturally high in antioxidants.
Dairy free.
Re-sealable pouch.
Organically harvested in Ecuador.
This raw cacao butter has a deep, sweet chocolate-like aroma - instantly recognisable upon opening the packet.
Raw cacao butter is the basis of all chocolate. This cacao butter is a creamy white colour and comes in ready to use pieces. Cacao butter melts under low heat which allows you to mix it in with cocoa powder to make basic chocolate, then other sweet ingredients to make your own chocolatey snacks or creamy smoothies.
Ingredients:
Organic Raw Theobroma Cacao (Cocoa) Butter. Single Origin
Nacional Arriba Fino de Aroma
Variety from Ecuador Nutritional.
For more information on our ingredients policy please see here
Vegetarian, Vegan.
---
Customer Reviews on Trustpilot